Learn About the Business of Beauty with the L.A.B.B Blog by House of Glow
Unveiling the Beauty Industry: A Journey of Discovery and Entrepreneurship
Welcome, beauty enthusiasts and industry insiders, to the L.A.B.B Blog by House of Glow! Here, we'll embark on an exciting journey into the heart of the beauty industry, tailored for both consumers seeking their holy grail products and aspiring beauty entrepreneurs eager to start their own skin care studio, beauty spa, or medical cosmetics clinic.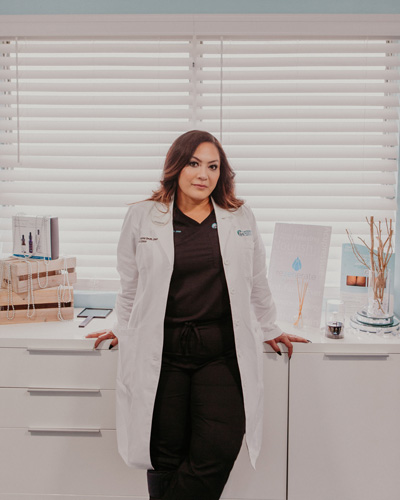 Dr. Joanna Smith, DNP, MSN, RN, MBA, SSGB, RT, LE, CLT
President & CEO
Integrated Medicine Institute, Inc.
Discovering Beauty's Captivating Mysteries
Step into a realm of fascination and exploration, where we uncover the captivating mysteries of the beauty industry. If you find yourself endlessly captivated by the magic of skincare secrets and the artistry that transforms faces into works of living art, then you've landed in the perfect place. This blog is your compass to explore the fascinating world of beauty, from skincare rituals to the science behind radiant skin. For the beauty lovers and skincare devotees, we'll be your trusted guides in navigating the vast sea of cosmetic wonders. We'll unlock the hidden gems of the beauty realm, discovering the latest trends, timeless classics, and revolutionary techniques that make this industry an ever-blooming garden of innovation. From delving into the science behind skincare ingredients to exploring the rituals of self-pampering from around the world, we're committed to helping you make informed choices that elevate your natural radiance.
Igniting Your Beauty Entrepreneurial Spirit
Calling all aspiring beauty entrepreneurs! This blog is your haven of education and inspiration. We'll dive into the world of professional artistry and strategic planning, sharing tips, tricks, and trade secrets that will help you establish your very own beauty business, skin care studio, beauty spa, or medical cosmetics clinic. Whether you envision a serene skin care studio offering personalized skin care treatments, a luxurious beauty spa catering to the holistic well-being of your clients, or a cutting-edge medical cosmetics clinic specializing in transformative procedures, we're here to be your trusted advisors. Together, we'll explore the most sought-after beauty services, the latest technology, and innovative treatments that can set your establishment apart in a competitive landscape.
Embracing a Beautiful Future
In the pursuit of excellence, we go beyond conventions, valuing each unique aspect of your journey. Our mission is to set new standards that elevate the industry, celebrating diversity in all its forms. Join us as we create a vibrant community where creativity knows no bounds and possibilities are endless. So, whether you're here to uncover the latest in skincare innovations, explore the transformative power of self-care, or eager to turn your beauty passion into a thriving business, the L.A.B.B Blog by House of Glow is your one-stop destination. Let's illuminate the path to true beauty and business success together!