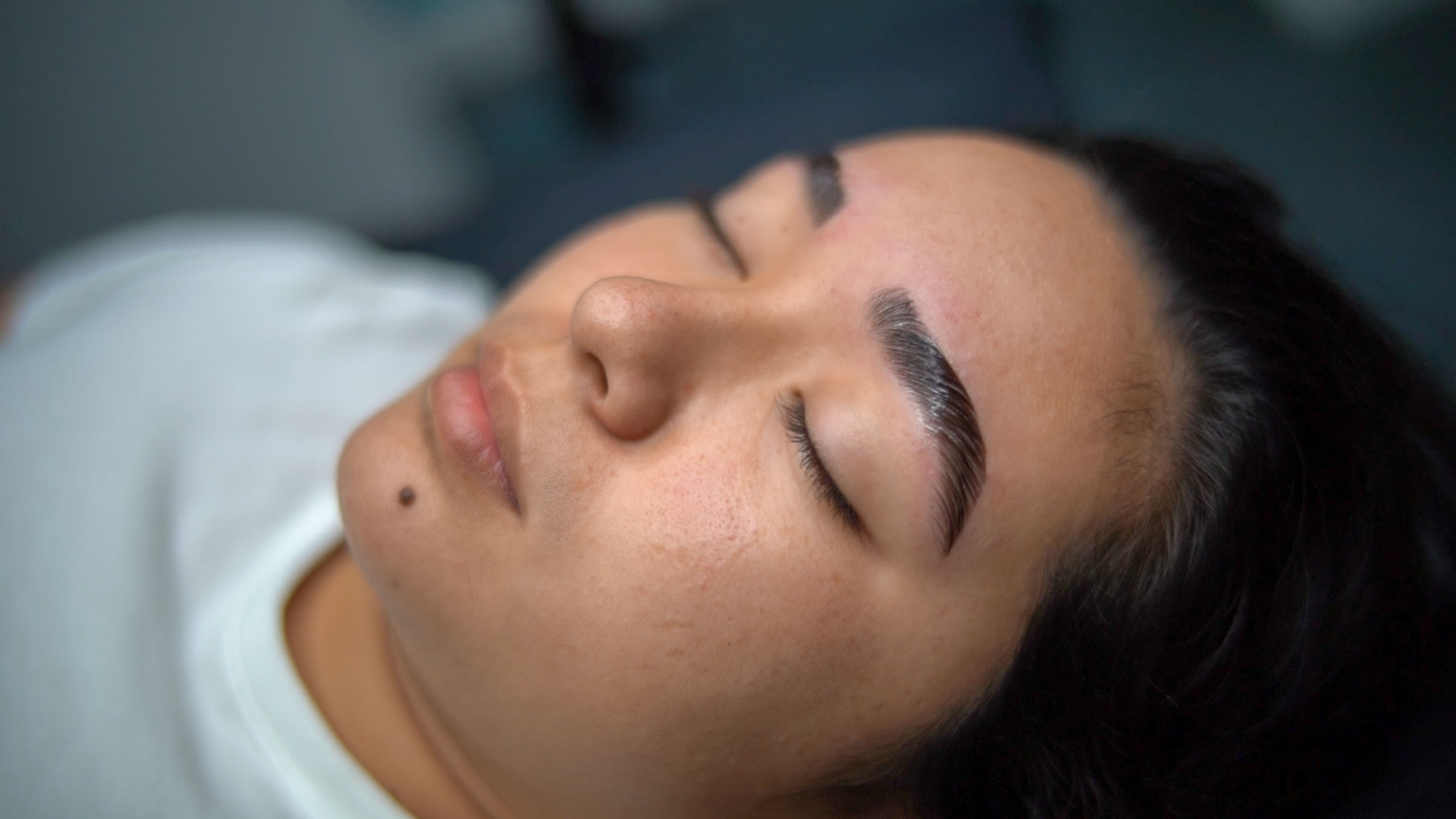 Brow & Lash Care
Not everyone can be blessed with naturally dark, curled, and fluttery eyelashes. Most of us need a wave of the mascara wand to help perfect that come-hither look. But imagine if you didn't have to bother with mascara or an eyelash curler at all. Not only would you avoid the dreaded under-eye smudge come lunchtime, but it could also mean a couple of extra minutes in bed in the morning. And who doesn't love hitting the snooze button?
Brow Staining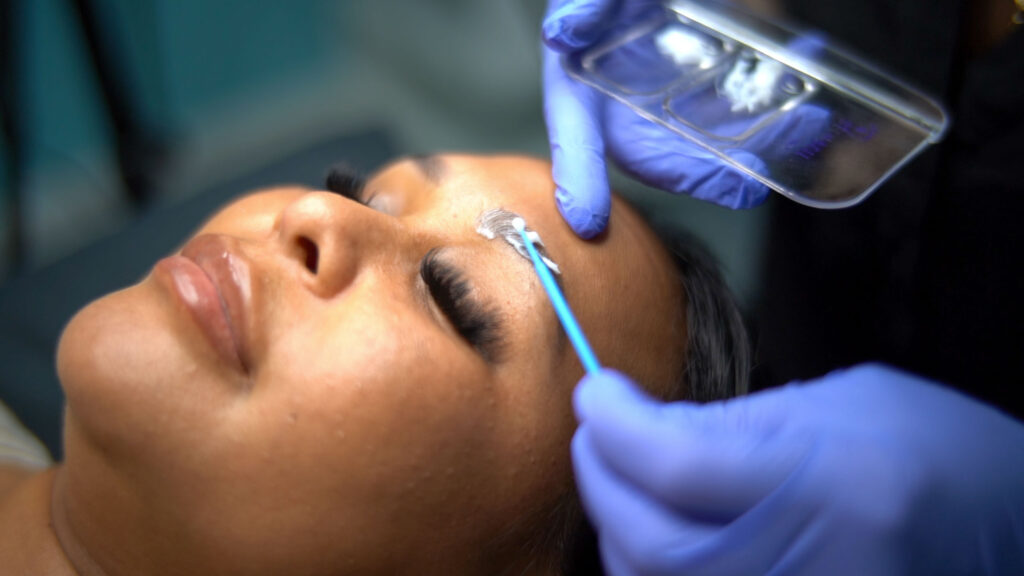 Brow stains behave like both henna AND tint. This hybrid dye leaves a stain on the skin like henna for up to 10 days and also satins the brow hairs for up to 6 weeks. The dyes are currently available in light brown, medium brown, dark brown, and black. These stains proudly boost that they are vegan, cruelty-free, paraben-free, and synthetic fragrance free.
PRICE: $
Tinting & Lamination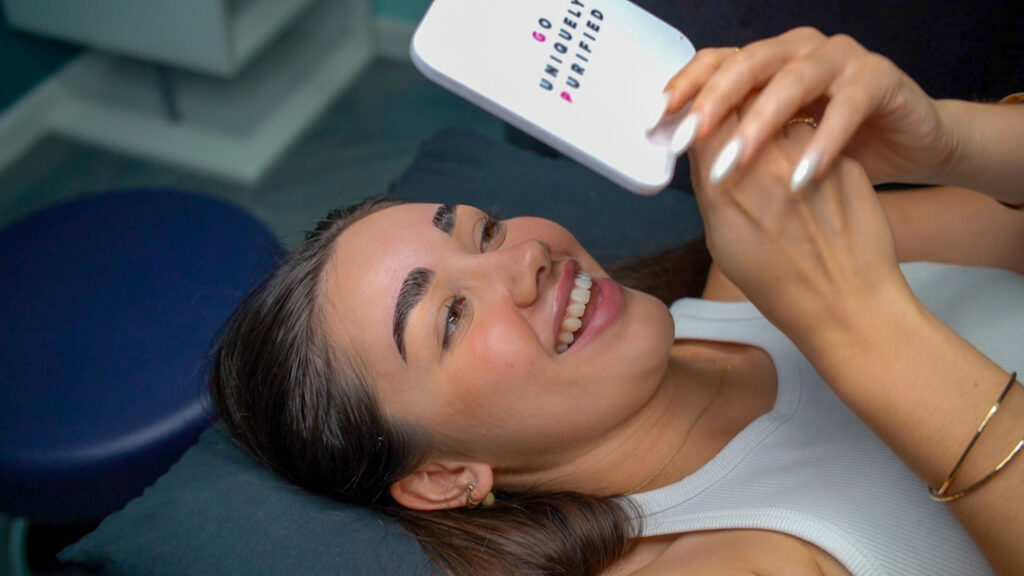 Treatments like eyelash tinting and lash lifts can be done on your lunch break, no down-time required. You can also consider enhancing your eyes even further by darkening your brows with a tint or henna treatment. Eyebrow tinting is the process of applying semi-permanent dye to the eyebrow follicles which help to define your brow. Henna, unlike tint, will actually stain the skin beneath and around the brow which can help to cover up any patchiness that might be present.
Want to get the biggest bang for your buck? You can complete the total eye package by topping off your service with a brow lamination. Brow lamination uses a setting lotion that helps brow hair stay brushed up and lifted upward for about six weeks giving you a bolder finished look.
PRICE:
Brow Tint or Henna: $
Lamination: $
Lamination + Tint or Henna: $
Lash Lift: $
Lash Lift & Tint: $
Lash Lift & Tint w/ Brow Tint or Henna: $
Lash Lift & Tint w/ Brow Lamination & Brow Tint or Henna: $
Sugaring
Unlike traditional waxing, sugaring does not require paper strips. Instead, service providers use a special paste made out of sugar, lemon juice, and water. Using their hands, the aesthetician smooths the paste onto the skin in the opposite direction of the hair growth and lets it sit for a few seconds prior to removing the semi-hardened paste and the hair along with it.
PRICE:
Brow Shaping: $
Brow Clean Up: $
Face: $
Lip or Chin: $
Underarm: $
Half Arm: $
Hands or Feet: $
Upper Chest or Back: $
Leg: $