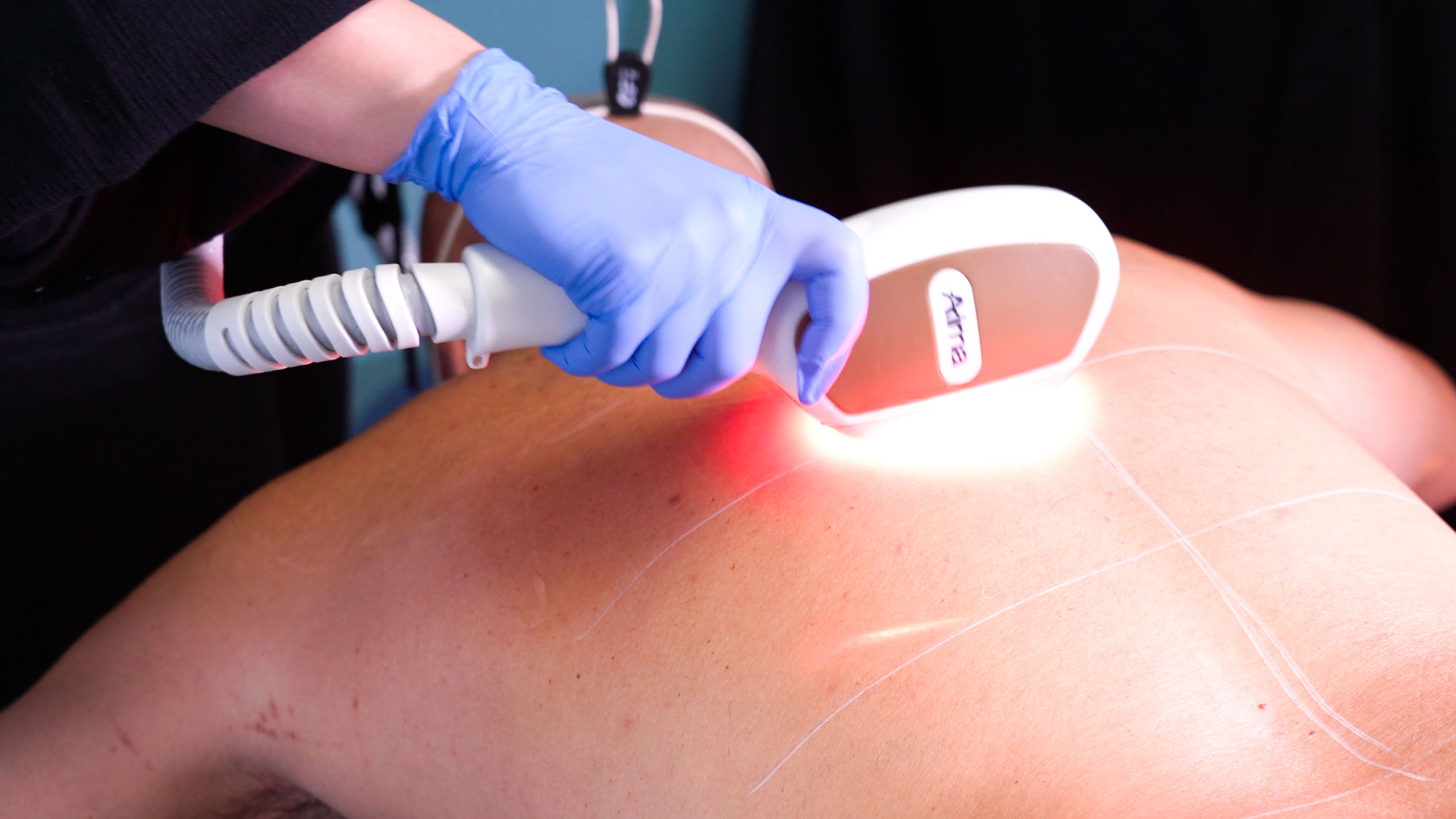 Laser Hair Reduction
At the Integrated Medicine Institute, Inc. (IMI Inc.), we employ state-of-the-art technology to permanently reduce unwanted hair. This superior system was designed with a large spot size for greater surface coverage and a conductive cooling system integrated directly into the hand piece for optimal comfort and skin protection. The hand piece actively cools the skin for the entire duration of laser energy delivery. Procedures can be performed in rapid motion and all areas of the body can safely be treated.
---
Device Info
1064 nm Laser
Treats all skin types
Effective on all hair except white/gray
Wide surface applicator to treat larger over faster
Internal cooling for patient comfort
Treatment Information
For best results:

6-8 treatments are recommended
Sessions are done 6 weeks apart
Average of 80% or greater clearance
Consults not required
Lasers are attracted to color
Darker and thicker hair responds quicker
Thinner and lighter hair may require more treatments
Delayed or skipped treatments can set-back hair reduction goals
Patient Information
Do not pluck, wax, sugar, or use depilatory products during the entire length of treatment
Shave the night before or day of each session
Policy
Bundled purchases are pre-paid and non-refundable.
Missed appointments will result in forfeiture of the treatment.
Cancellation with less than 24 hour notice will result in the forfeiture of the scheduled treatment.
Plucking, waxing, sugaring depilatory use prior to you appointment will result in cancellation and forfeiture of treatment.
---
Laser Hair Reduction Pricing:
IMI Clinics laser pricing is based on the size of the area being treated. Sizing and pricing is described as follows:
Extra Small = Chin, lip, sideburns, fingers, & toes
Small = Cheeks, hands, bikini line, & feet
Medium = Full-face, Brazilian, underarms, shoulders, half arms (top or bottom) butt cheeks, & lower legs
Large = Full arms, chest, abdominals, upper back, lower back, or thigh
Extra Large = Full legs, full, back, or full chest w/ abdominals
Laser Hair Reduction Single Sessions:
Extra Small: $
Small: $
Medium: $
Large: $
Extra Large: $
Laser Hair Reduction Bundle (6 Treatments):
Regular Extra Small: $
Regular Small: $$
Regular Medium: $$$
Regular Large: $$$$
Regular Extra Large: $$$$$
Cash Discount Laser Hair Reduction Bundle (6 Treatments):
Cash Discount Extra Small: $
Cash Discount Small: $$
Cash Discount Medium: $$$
Cash Discount Large: $$$
Cash Discount Extra Large: $$$$