GENERAL ESTHETIC SERVICES:
FACIALS
Rejuvenate your skin while you unwind with a medical grade facial.  IMI Clinics offers advanced, professional strength facial treatments to target skin problems such as wrinkles, age spots, acne, rosacea, dry skin and more.  Medical facials are an ideal monthly treatment, great for both men and women of all ages.  Facial services are performed by skilled, licensed skin care professionals who specialized in medical esthetics. 
SkinCeuticals Facials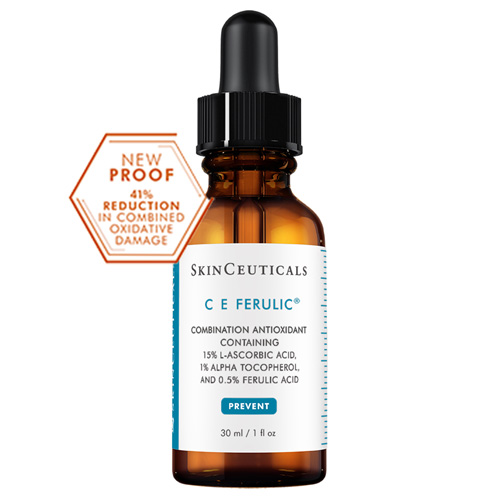 Manual facials at the IMI Clinics are performed using medical grade products also referred to as cosmeceuticals. SkinCeuticals is the #1 cosmeceutical skin care line in the Nation.  To be categorized as a cosmeceutical, products undergo rigid testing and  MUST perform as advertised. All SkinCeuticals products are backed by science and supported by third party research.  At IMI Clinics we use the best because you deserve the best.  Types of SkinCeuticals facials offered include acne, anti-aging, brightening, hydrating, or pore refining.
PRICE:
Acne: $
Anti-Aging: $
Brightening: $
Hydrating: $
Pore Refining: $
DERMAPLANE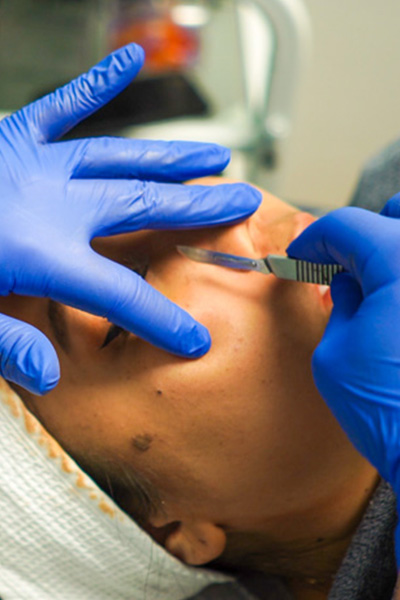 Dermaplaning is performed with a surgical blade that moves across the skin surface gently exfoliating the surface to rid the face of dead skin cells along with vellus facial hair also known as "peach fuzz" without injuring the skin. Dermaplaning is an effective way to resurface the skin with little to no downtime.  The skin is left clean, glowing, and as smooth as a baby's bottom.  Many clients who have dermaplaning done say that their makeup "goes on like butter."  Dermaplaning is done with your choice of any Skin Ceuticals facial.  This procedure can be performed as a stand-alone treatment or as an add-on service paired with a device-based facial.
PRICE: $
Add-on Services:
High Frequency: $
High frequency utilizes a glass electrode filled with either argon or neon gas. The electrode emits low-level electricity causing the gas to release either violet light in the case of neon gas or orange light if neon is present.  The ultraviolet light that is released with high frequency displaces oxygen to kill bacteria present on the skin which makes it a great treatment for cystic acne. This oxygen displacement also increases circulation which helps to treat under eye dark circles, fine lines, wrinkles, and pore enlargement.
Light therapy: $
LED light therapy is a non-invasive skin treatment where lights are placed directly over the skin to help treat a variety of issues like acne, sun damage, wounds, and anti-aging. Each of the light colors emit different wavelengths and frequencies thereby penetrating the skin at different depths to target specific skin challenges.
Pore Vacuum Suction: $
Pore suction devices are used to remove debris such as dead skin cells, blackheads, stubborn dirt, and oil from the pore. This add-on service is usually performed after the debris has been loosened by mechanical, enzymatic, or chemical exfoliation. Steam, hot towels, and absorptive masks can also help to loosen pore blockages to maximize the effectiveness of pore vacuum suctioning. 
Ultrasonic spatula: $
The working-end of the ultrasonic spatula is a flat shaped smooth metal that when activated will produce ultrasonic sound waves that can vibrate at a speed of about 28,000 vibrations per second.  to loosen up dead skin cell build up and debris.  When using light pressure and placed on wet skin, the ultrasonic spatula jiggles debris out of the clogged pore. This device can also be used to enhance product infusion.
Manual Extractions: $
Manual facial extraction is a procedure used to unclog blocked pores. When pores become clogged with excess sebum and dead skin cells blackheads, pustules, and pimples can form. This collection of debris can be removed with manual extraction which involves using either cotton swabs or fingers wrapped in gauze to squeeze around the pore until the debris is expelled. A special metal tool called a pore extractor can also be used to clear pore debris. The loop is placed around the clogged pore, pressed against the skin, thus placing pressure around the pore and encouraging the extraction of anything that may be in the pore.
Masks: prices vary 
Masks complement facials and can help to balance skin, reduce wrinkles, decrease dryness, combat acne, heal and calm skin affected by free radicals. The type of mask you select will largely depend on your skin type and skin goal. 
Hydrojelly Masks
At this time, IMI Clinics offers 13 of the most effective hydrojelly masks on the market today.  The key ingredient in these masks are refined alginate which provides soothing, cooling, and hydrating effects while nourishing the skin with other key elements. Each mask serves a very particular purpose.  Allow us to help you decide which mask is best for your specific skin condition or let us know which one is your favorite.  If you like more than one, we can combine them based on your areas of need.
Gel masks are ideal for hydrating any type of skin type, including oily, combination, acne-prone, and dehydrated skin. The goal of a gel mask is to hydrate without adding oil.
Phyto Corrective Masque by Skin Ceuticals: $
Hydrating B5 Masque by Skin Ceuticals: $
Clay masks generally consist of one or more oil-absorbing clays that draw oil, dirt, and other impurities from pores. Clay masks are often referred to as detoxifying or purifying masks for this reason and are usually used on acne-prone and dull skin.
Clarifying Clay Mask by Skin Ceuticals: $
Sheet masks are hydrating ingredients soaked in thin cotton sheets that are placed on the skin. They are generally used for hydration purposes.
Biocellulose Masque by Skin Ceuticals: $
Enzyme & Vitamin masks are generally composed of highly concentrated active ingredients. Most botanical, vitamin, and enzyme masks are mixed at the time of service in order to activate the ingredients. Depending on the specific components of the mask, these masks are typically used to detoxify the skin, replace nutrients, brighten or  lightly resurface skin.
Vitamin C Lightening & Brightening Masque: $
Serums & Growth Factors:
Face serums usually contain a higher concentration of active ingredients and are typically light weight to allow for better skin penetration.  KNown for their effectiveness, face serums are often used to manage specific skin care concerns. When used in facials, growth factors take cues from the surrounding skin tissue in order to become those types of cells.  When placed on the skin, growth factors help generate new healthy skin cells.
Peptide: $
Plant stem cell: $
Growth factor: $
Vita Shield: $
Biomodulated Stem Cell: Market Price
HydraFacial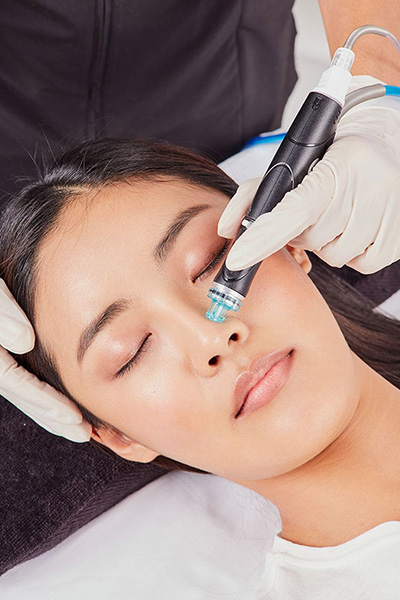 The HydraFacial MD is a non-invasive, multi-step treatment that provides immediate results and long-term benefits without pain, irritation or downtime. HydraFacial MD combines the benefits of hydradermabrasion exfoliation, light chemical peel, automated painless extractions, and infusion technology to optimize delivery of antioxidants, hyaluronic acid, and peptide-rich serums.  One quick treatment that delivers real results. The HydraFacial MD is appropriate for all skin types and targets acne, sun damage, fine lines, wrinkles, dehydration and oily/congested skin
PRICE:
Basic HydraFacial: $

Medical Boosters

Dermal Repair: $
Zo Bright Alive: $
Zo Rozatrol: $
Alastin: $

Add-Ons

LED Light Therapy: $
Lymphatic Drainage: $
Dermaplane: $
Medical Boosters:
Sente' Dermal Repair: $

Diminishes the appearance of wrinkles
Improves skin tone, texture, and firmness
Enhances hydration

Zo Bright Alive: $

Reduces the appearance of brown spots
Evens skin tone
Prevents new pigmentation formation

Zo Rozatrol: $

Helps relieve the signs of red sensitized skin
Replenishes hydration and supports a healthy skin barrier
Minimizes pores and helps with skin conditions like Rosacea

Alastin: $

Clears out damaged collagen and elastin
Supports new collagen and elastin production
Improves tone and texture for a more youthful complexion
Reduces the appearance of thinning skin, fine lines, and wrinkles
Other HydraFacial Boosters & Add-ons:
Eye Perk +$

Brightens, tones, and firms the outer eye
Improves skin hydration around the eye
Gently removes surface layer dead skin cells
Reduces dark circles and puffiness

Lip Perk +$

Lightly plumps lips
Hydrates
Exfoliates and smooths lips

LED Light Therapy + $
Lymphatic drainage + $
Dermaplane add-on + $
Keravive Scalp Treatment by HydraFacial:
Keravive is a unique, relaxing treatment designed to cleanse, exfoliate, nourish, and hydrate the scalp for healthier and fuller looking hair for all skin and hair types. HydraFacial's proprietary Vortex Technology easily dislodges and removes impurities from the scalp and hair follicle. The Keravive Peptide Complex Solution delivers a hyper-concentrated blend of biomimetic growth factors and skin proteins that hydrate and nourish the scalp.
Partial scalp treatment: $
Partial series (3): $
Full scalp treatment: $
Full scalp series (3): $
OXYGENEO MICRO DERMABRASION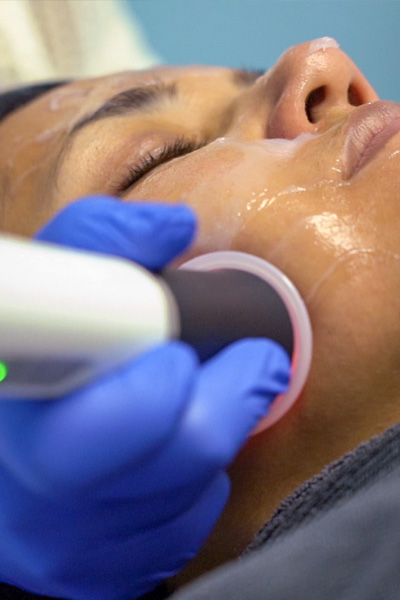 Oxygeneo is considered the "super-facial" because of the technology used in this system.  The Oxygeneo facial has the ability to perform 3 treatments in 1 device.  The service helps exfoliate, oxygenate, and infuse your skin in a single session.  Dead skin cells are effectively removed from the surface with microdermabrasion mechanical exfoliation that uses specialized serums and a treatment pod rather than the microcrystals that are used in classic microdermabrasion methods.  Technological advancements simultaneously hyperoxygenates the skin's surface to increase blood flow and stimulate cellular activity. With a simple change of the handpiece, the ultrasound drives selected nutrients and active ingredients deep into the skin to promote healthier and smoother tissue.  Oxygeneo facials can be done as a monthly maintenance facial for lightening & brightening, to treat acne, and to fight premature aging.
PRICE:
Basic OxyGeneo: $

Additional Areas

Neck: $
Décolleté: $
Hands: $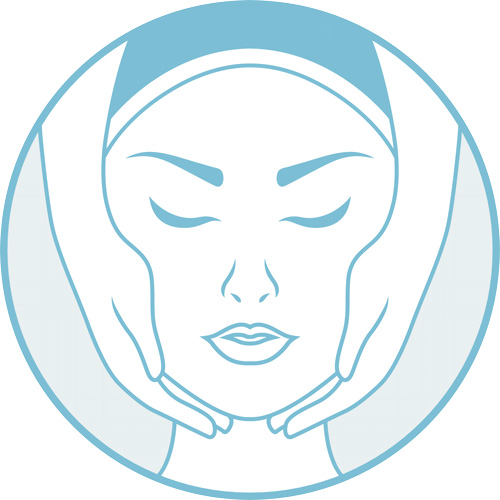 MEDICAL GRADE CHEMICAL PEELS
Chemical peels are used to accelerate the process of skin shedding by either breaking through the skin cell wall causing cellular death or by destroying the bonds which hold individual cells together.  In general, chemical exfoliation of dead skin cells helps to reveal softer, healthier skin.  At IMI Clinics we offer a variety of peels to treat a wide array of skin conditions.
GLYMED PEELS:
5 Berry: $
The 5-Berry pigment control peel combines 7% TCA with the rejuvenating, protective, and anti-aging benefits of 5 natural berries including cranberry, raspberry, blueberry, blackberry, and bearberry. Berries are packed with vitamin A making this peel a good anti-ager as well.  This peel is "color-blind" making it safe for all skin types and is recommended for normal, combination, pigmented, oily, and aging skin.
Chocolate: $
The chocolate peel has 50% lactic acid, natural extracts of cocoa, resveratrol, and acai berry. The combination of these ingredients delivers superior refining, anti-aging, and skin restorative benefits. This unique formulation influences collagen and glycosaminoglycan production thereby improving skin hydration, elasticity, and tone. This peel treats fine lines, wrinkles, dark spots, and acne. The resveratrol and acai berry components of this peel will help to lift & firm skin while improving skin texture & minimizing the appearance of enlarged pores. Recommended for normal, combination, dry, and oily skin.
Jessner's: $
Professional Jessner's solutions produce aggressive yet predictable epithelial desquamation or superficial skin shedding. Jessner's solutions contain a combination of resorcinol, salicylic acid, and lactic acid to exfoliate, oxygenate, and detoxify skin while helping to catalyze cellular metabolic functions.
TCA (buffered): $
Trichloracetic acid (TCA) is a non-toxic chemical that is applied to the skin that causes the top layers of cells to dry up and peel off over a period of several days.  TCA peels offer dramatic results and effectively treats fine lines, wrinkles, discoloration, and acne scars. When the old skin is peeled off, it exposes a new layer of undamaged skin, which has a smoother texture and more even color. TCA peels are a good option if you have melasma which is typically one of the most difficult skin conditions to treat effectively.
Vitamin A: $
Vitamin A peels are used to improve skin health and to restore a healthy glow. Like retinol, vitamin A is a potent anti-ager. This peel stimulates skin renewal and builds collagen reserves. Vitamin A peels are also an effective acne treatment, decongests blocked pores, decreases hyperpigmentation, and reduces outbreaks of keratosis pilaris.
SkinCeuticals (Medical Professional or Medically Supervised Esthetician):
Advanced Corrective: $
Chemical peels are essential for maintaining skin's health and appearance As an authorized SkinCeuticals skincare professional and retailer, the Advanced Corrective Peel is exclusively available at the IMI Clinics. These peels work together with SkinCeuticals home care to yield optimal results. Formulated with an exclusive blend of clinical-grade acids and a maximized peel concentration of phenylethyl resorcinol, the Advanced Corrective Peel dramatically diminishes the appearance of discoloration, while smoothing texture and refining the appearance of pores, to restore a brighter, more clarified skin tone. For optimal results, a series of 4-6 treatments every 4 weeks is recommended.
Glycolic 20% : $
Glycolic 30% : $
Of all the acids, glycolic has a smaller molecular size which allows for deeper penetration which is great for treating moderate to severe skin imperfections.  This peel helps to diminish fine lines, wrinkles, pigmentation, and uneven skin tone. Peeling may last between 5-7 days.
Lactic Acid w/ niacin : $
This gentle peel is for mild skin imperfections and effective for most skin types. Appropriate for first time chemical peel patients who want to brighten their overall appearance with no downtime. Makeup can be applied immediately after treatment.
Pigment Balancing : $
The SkinCeuticals Pigment Balancing Peel is a customizable chemical peel targeting hyperpigmentation to dramatically improve the uneven appearance of photo damage, mottled skin. This peel combines high performance brightening and anti-inflammatory agents with a powerful exfoliating solution to accelerate cell renewal and diminish localized hyperpigmentation, photodamaged skin, melasma, and acne-related discoloration. We recommend that you add either dermaplaning or a microdermabrasion to your peel. Both of these treatments aid in preparing the skin to remove the dead skin and debris, creating a better surface to accept the peel.
Salicylic 20% : $
Salicylic 30% : $
Salicylic acid peels provide strong exfoliation and deep cellular renewal factor (CRF) stimulation that results in increased cellular turnover.  Salicylic acid peels provide superior all-around peeling for conditions such as acne and excessive oil production.
TCA (unbuffered mono) : $
Smart TCA Peel by SkinCeuticals significantly improves the appearance of fine lines, wrinkles, pore size, laxity, and stubborn discoloration. Trichloroacetic Acid (TCA) is known as the gold-standard ingredient in chemical peeling as it's a tried-and-tested acid used for decades by doctors. Ideal for all skin types and most skin tones, the Smart TCA Peel features a blend of 15% Trichloroacetic Acid with 3% Glycolic Acid. The Smart TCA Peel in-office treatment features a patented post-peel Restorative Masque to soothe and reduce skin temperature immediately following peel application.
Misc. Peels:
Skin Medica Illuminize : $
The Illuminize Peel is the most gentle of the Skin Medica family of peels which makes it safe for use with all skin types. This peel is appropriate for first-time chemical-peel patients, patients with mild skin imperfections, or patients that are looking for brighter, more radiant skin with no downtime.
Perfect Derm Clinical Pro: $
Series of 6: $
The Perfect Derm Clinical Pro is a superficial yet powerful peel which helps to reduce fine lines, wrinkles, and the appearance of enlarged pores.  This peel also evens out skin tone, improves texture, brightens and refreshes the complexion. It can be used on all skin types every 2 weeks or as directed by your skincare professional. The Clinical Pro peel formula is fragrance, oil and paraben free.
Specialty Peels (Medical Professionals or Medically Supervised Only):
VI PEEL
The family of VI Peels have been designed to minimize enlarged pores, improve uneven skin texture & tone, fine lines, wrinkles, acne scarring, and hyperpigmentation caused by sun damage, age, and hormonal imbalance. These peels are safe for use on any skin type and can be used on the hands, neck, chest, back, and face.  This superior peel product uses a unique combination of ingredients that are optimal for skin renewal:
Trichloroacetic acid (TCA) – smooth's scars & stimulates collagen growth
Retin-A – softens fine lines and moderate wrinkles
Salicylic acid – exfoliates the tissue and acts as an anti-inflammatory agent
Phenol – treats deep lines and creases
Vitamin C – an antioxidant used to brighten the skin
VI Peel Pricing:
VI Purify Peel treats acne: $
VI Precision Plus Peel treats texture and discoloration: $
VI Purify Precision Plus Peel treats acne, acne scars, and post-inflammatory hyperpigmentation often associated with acne: $
PERFECT DERMA™ PEEL 
The Perfect Derma Peel is the only peel that includes the powerful antioxidant glutathione, which lightens and brightens the skin, slows down the aging process and helps prevent wrinkles.
The Perfect Derma Plus Booster: $
This peel contains glutathione, TCA, retinoic acid, salicylic acid, phenol and vitamin C. This is an excellent peel for patients with oily and mildly resilient skin. The Perfect Derma Plus Booster can also be an effective treatment for mild to moderate hyperpigmentation, acne scars, actinic keratosis and sun damage on the face and body.
The Perfect Derma Clear Acne Booster : $
The Perfect Derma Clear booster for acne contains benzoyl peroxide, glutathione, TCA, retinoic acid, salicylic acid, phenol, hydrocortisone and vitamin C. This peel is an excellent treatment for patients with moderate to severe acne or acne scars on the face, chest, back or any body area.
The Perfect Derma Plus Plus Booster : $
The Perfect Derma Plus Plus Booster contains 1% hydrocortisone, 4% hydroquinone, glutathione, TCA, retinoic acid, salicylic acid, phenol and vitamin C. The Perfect Derma Plus Plus Booster is great for patients with oily, thick and resilient skin. This peel is highly effective for stubborn hyperpigmentation, acne scars, actinic keratosis and sun damage on the face and body.
REVE ENLIGHTEN PEEL
Reve Peel is a true medium depth peel with the highest concentration of acids possible that powerfully penetrates into the dermis stimulating collagen and elastin reproduction to deliver significantly superior results. The essential oil delivery system is intended to reduce irritation and risk of complications thereby creating a peeling process which is safe for all skin tones and types. This peel is best used for those with stubborn discoloration.
Single treatment: $
Single w/ booster: $
Customized stacked peels available through clinic membership or upon special request
BROW STAINING
Brow stains behave like both henna AND tint.  This hybrid dye leaves a stain on the skin like henna for up to 10 days and also satins the brow hairs for up to 6 weeks.  The dyes are currently available in light brown, medium brown, dark brown, and black.  These stains proudly boost that they are vegan, cruelty-free, paraben-free, and synthetic fragrance free.
$
LASH & BROW CARE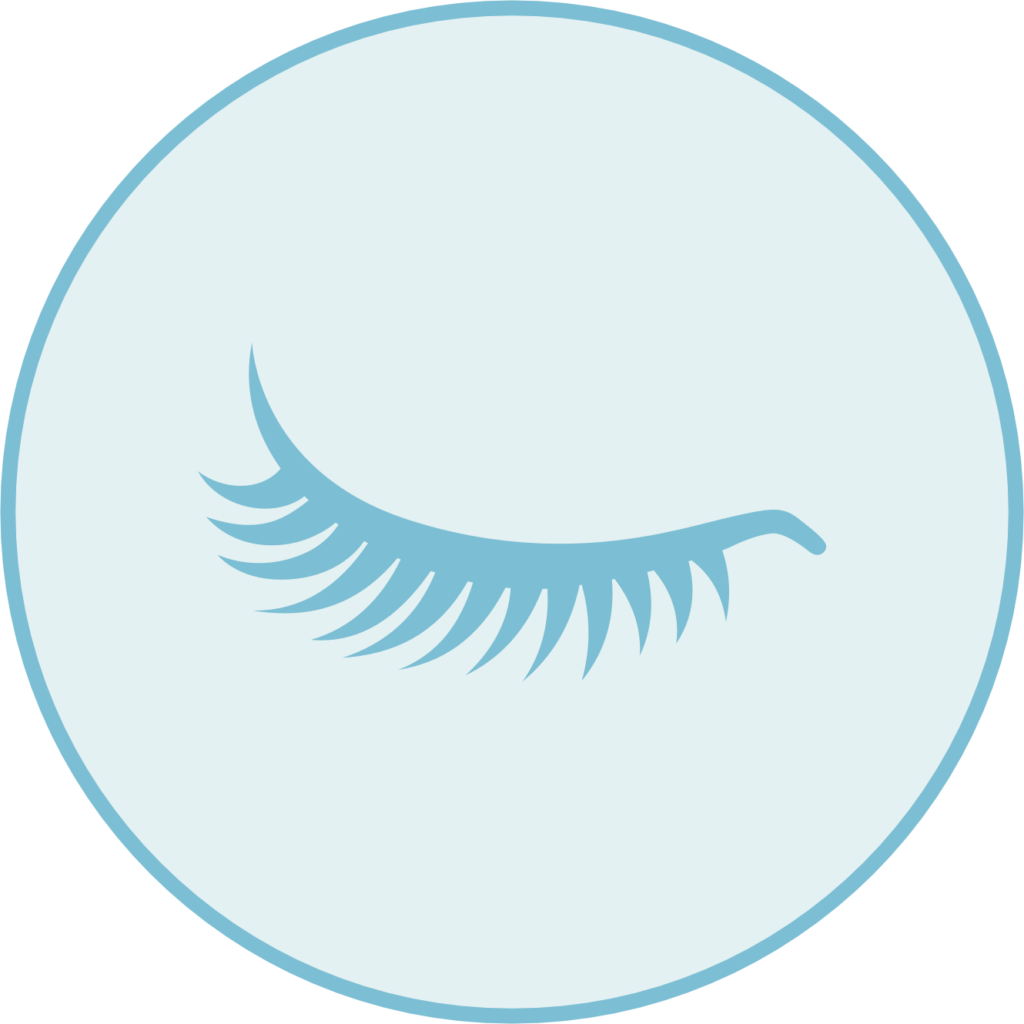 Not everyone can be blessed with naturally dark, curled, and fluttery eyelashes. Most of us need a wave of the mascara wand to help perfect that come-hither look.  But imagine if you didn't have to bother with mascara or an eyelash curler at all. Not only would you avoid the dreaded under-eye smudge come lunchtime, but it could also mean a couple of extra minutes in bed in the morning. And who doesn't love hitting the snooze button?
Treatments like eyelash tinting and lash lifts can be done on your lunch break, no down-time required. You can also consider enhancing your eyes even further by darkening your brows with a tint or henna treatment. Eyebrow tinting is the process of applying semi-permanent dye to the eyebrow follicles which help to define your brow.  Henna, unlike tint, will actually stain the skin beneath and around the brow which can help to cover up any patchiness that might be present.
Want to get the biggest bang for your buck?  You can complete the total eye package by topping off your service with a brow lamination. Brow lamination uses a setting lotion that helps brow hair stay brushed up and lifted upward for about six weeks giving you a bolder finished look.
PRICE:
Brow Tint or Henna: $
Lamination: $
Lamination + Tint or Henna: $
Lash Lift: $
Lash Lift & Tint: $
Lash Lift & Tint w/ Brow Tint or Henna: $
Lash Lift & Tint w/ Brow Lamination & Brow Tint or Henna: $
SUGARING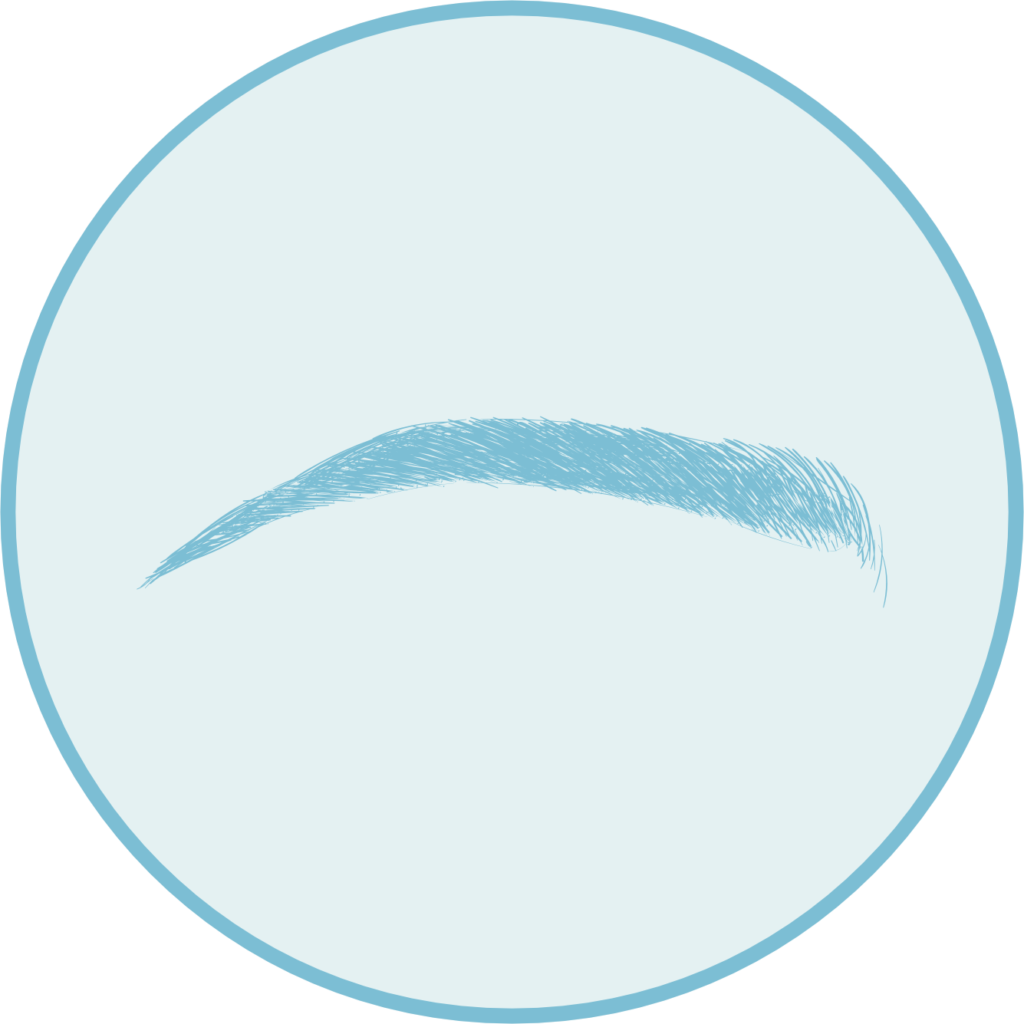 Unlike traditional waxing, sugaring does not require paper strips. Instead, service providers use a special paste made out of sugar, lemon juice, and water. Using their hands, the aesthetician smooths the paste onto the skin in the opposite direction of the hair growth and lets it sit for a few seconds prior to removing the semi-hardened paste and the hair along with it.
PRICE:
Brow Shaping: $
Brow Clean Up: $
Face: $
Lip or Chin: $
Underarm: $
Half Arm: $
Hands or Feet: $
Upper Chest or Back: $
Leg: $
PERMANENT MAKEUP
Brows:
Ombre brow tattooing is done to create natural looking brows. The technique is used for clients who prefer amore powdery appearance when coloring their brows with a brow pencil.
The combo option is designed to create eyebrows that appear most natural with longevity. Hair stroke incorporation is meant to bring texture providing a more natural appearance. Powder brows are also included for pigmentation and color enhancement.
Powder Ombre Brow with Hairstroke: $
After numbing the area, pigment is tattooed on the client's eyelid or lower eye according to the thickness they prefer. It is applied to enhance the volume of the lashes to or create a permanent eye liner appearance. As the thickness increases as does the "Stages of Liner".
The first stage is considered the lash enhancer. The lash enhancement uses a light needle to create a thin line within the lash line itself to create a more voluminous appearance for eyelashes. When an additional line is tattooed above the lash line directly on to the eyelid, that second stage is considered an eyeliner PMU service. As each line is stacked one upon the other, the stages of the liner also go up in levels.  Designer liner can also be established by customizing liner shapes such as the wing-tip or cat eye.
Eyelash Enhancement $
Basic Eyeliner (top) $
Basic Eyeliner (lower eye) $
Designer top eyeliner (cat eye) $
A natural appearing permanent cosmetic lip liner can be applied to give more definition, correct uneven lips, which will result in a fuller appearance. The procedure also helps prevent lipstick from bleeding and can minimize the appearance of wrinkles.
Tattoo lip liner with fade is similar to a full lip blush procedure where the service provider uses a higher degree of control over the amount of coverage you want over your lips rather than 100% full shading. It is ideal for individuals looking for a fuller and natural appearance.
With a lip blush treatment, full lip color can be applied in either a natural hue or a more vivid one. Wear your permanent lip color alone in a natural tone or apply different shades of lipstick over your permanent lip color for those occasions when you prefer a more dramatic look–you will find that the color lasts much longer when applied over permanent cosmetic lip color than it did to a bare lip.
Lip Liner $
Lip Liner with Fade $
Full Lip Blush $
CUSTOM BLENDED FOUNDATION & MOTIVES MAKE-UP
The Custom Blend Concept
Liquid foundation and powders are the hardest products for women to find in their exact shade match. This is where our revolutionary Custom Blend products come in. Motives Custom Blend System is designed to capture the individuality of each client and simultaneously cater to the uniqueness of their skin. When properly color-matched, foundation and powder should be invisible. They should make your skin look flawless and smooth yet not feel heavy.
Why Custom Blend?
Customizing products accommodates everyone's unique set of traits: coloring, skin type, age, lifestyle, personality and preferences
Guarantees 100% customer satisfaction
How Does Custom Blending Work?
Clients set an appointment to meet with the artist where a simple questionnaire is used to determine customer preferences. Be sure to come in with a clean face to be able to best meet your needs.
You can choose between a powder, liquid or BB cream.  Once your custom mix is formulated, we keep your formula in your customer records.  Then the next time you need a refill, simply give us a call and we'll mix it up for you.
Pricing:
Initial matching appointment: $
Powder: $
BB Cream: $
Liquid: $
Sunless tanning
Spray tanning is one form of sunless tanning used to achieve a sun kissed look without the harmful exposure to direct sunlight.  A fine mist of dihydroxyacetone (DHA) is applied to the surface of your skin and immediately begins to interact with the natural chemistry of your skin turning you into a bronzed Goddess. DHA has been deemed to be non-toxic, non-carcinogenic, and safe for topical cosmetic use by the FDA and can last anywhere from 3 to 10 days.
Airbrush in-office spray tan: $
Airbrush onsite: $
Rapid Tan in office: $
Rapid Tan onsite: $
Competition Tan in office: $
Competition Tan onsite: $
Spray Tan Touch-up: $
Intimate Bleaching
Intimate bleaching is a procedure that involves using topical products, laser treatments, or chemicals with the intent to lighten the skin around private areas such as but not limited to the underarm, bikini line, external genitals, and anus.  The system utilized by the staff at IMI Clinics uses a combination of topical products and laser therapy.  
Face: $
Neck: $
Underarm: $
Hands: $
Half arms: $
Elbows: $
Bikini: $
Brazilian: $
Anal: $
Inner thighs: $
Knees: $