MEDICAL ESTHETIC SERVICES:
INJECTABLES

MERZ Fillers
Juvederm
Restylane
Revanesse
Miscellaneous
---
INFUSIONS & NEEDLING
Nanoneedling
Nanoneedle-based facials is an effective method used to stimulate collagen and maximize product infusion. The nanoneedle is a powerful handheld device with needles that are thinner than a human hair which are used to create mini, superficial channels in the upper most layer of the skin. These channels help to optimize the delivery of active skincare ingredients with up to 97% product absorption. The microchannels created by the nanoneedle tricks the skin into repairing itself thereby creating "new collagen". Nanoneedling is often used to combat fine lines, wrinkles, mild acne scars, mild discoloration, and other skin blemishes. Monthly maintenance is highly recommended.
PRICE: $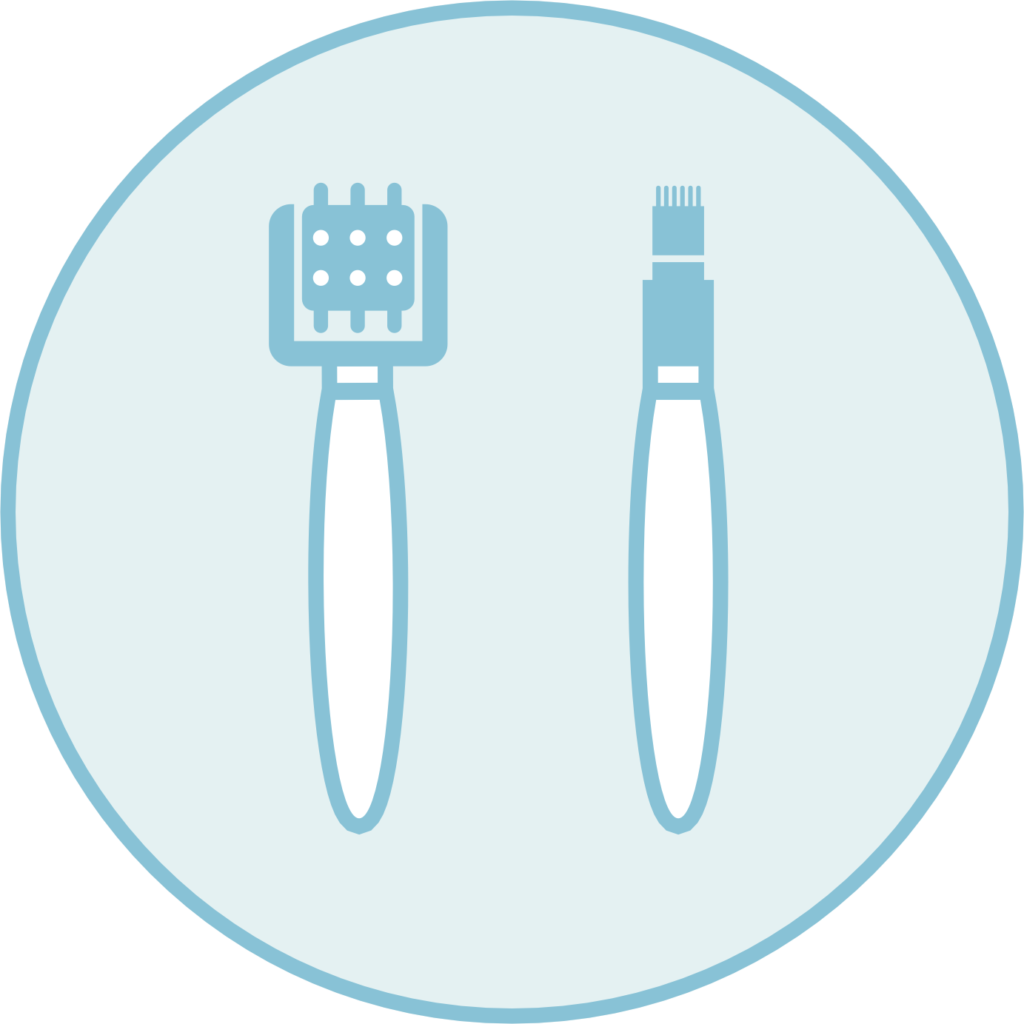 ---
HydraPen Infusion
The HydraPen is a pen-like device with a plastic handle, cartridge, and an applicator tip where the cartridge serves as a reservoir for serums while the nanoneedle in the applicator allows for direct infusion of the serum into the upper layers of the epidermis. The HydraPen is used as a fractional mesotherapy treatment to renew the skin by combining micro-needling with automatic infusion or product injection. This is a pain free method for immediate skin rejuvenation that leaves the skin feeling refreshed and hydrated. Like nanoneedling, the HydraPen microinfusion facial is an effective monthly treatment to keep your skin healthy and glowing.
PRICE: $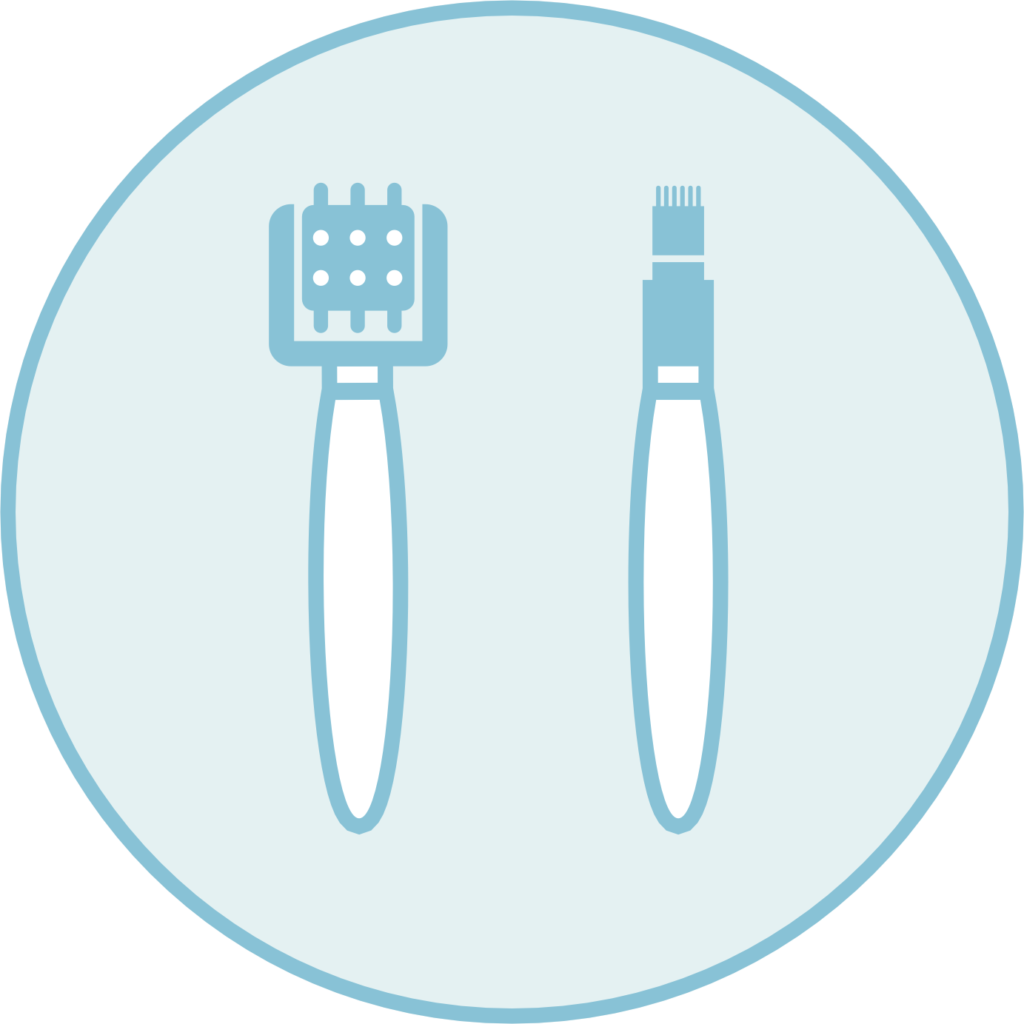 ---
Aqua Gold Microinfusion
Like the HydraPen, the Aqua Gold microinfuser has a reservoir that is used to hold your serum of choice. The applicator houses 20 tiny needles that can deliver product directly into the skin at a depth of 600 microns. It uses small gold-plated needles that are channeled along the entire shaft of each needle which helps to optimize skin infusion. Being that the needles are smaller than a human hair, the treatment itself is relatively painless. Popular products used in conjunction with the Aqua Gold microinfusion treatment include PRP (aka protein-rich-plasma), B-12, growth factors, stem cells, hyaluronic acid, and neurotoxins such as Botox. Recommended treatment frequency is every 3-4 months.
PRICE: $$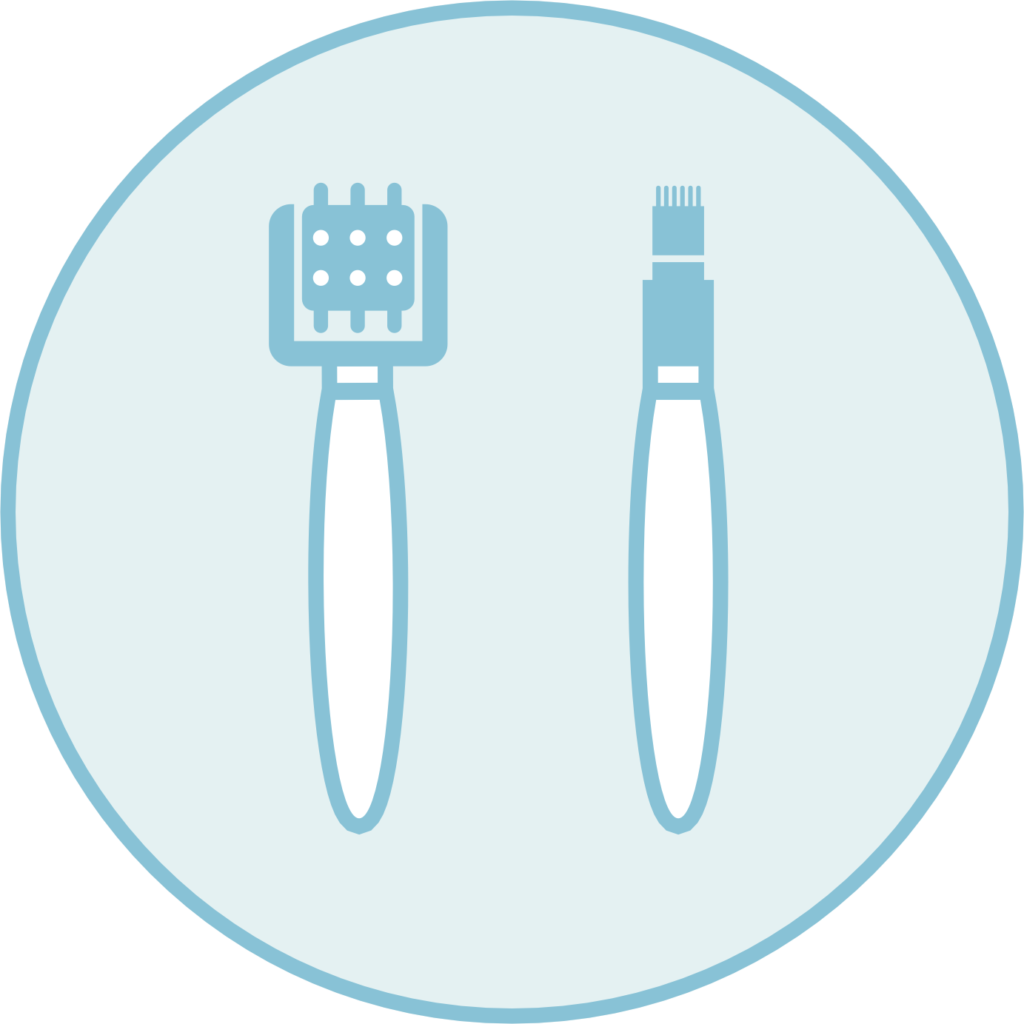 ---
Microneedling
Microneedling is a type of collagen induction therapy (CIT) where a cluster of small needles are attached to a motorized handheld device that moves the needles up and down at a high rate of speed. The microneedles penetrate the skin creating numerous small channels that cause the skin to increase cell turnover and cellular renewal factor. This process encourages collagen production. This treatment may help to reduce the appearance of enlarged pores, acne scars, finelines, blemishes, wrinkles, and stretch marks. The treatment results in firmer skin and a more even texture. Recommended treatment is at least 3 sessions done every 4-6 weeks or until clients reach their desired results. Thereafter, once or twice a year will help to maintain your results. This treatment is most often used on the face.
Microneedling with Protein Rich Plasma (PRP)
Microneedling with Protein Rich Plasma (PRP) uses the same technology of microneedling combined with rich proteins and growth factors present in the blood. The process involves having blood drawn from your body much the same way blood is taken as a sample for laboratory type studies. The blood sample is spun in a centrifuge at high velocity to help separate the plasma from the larger red blood cells. The PRP is infused into the microchannels created by the microneedling process which enhances the body's natural ability to heal itself. The growth factors present in PRP increase collagen, elastin, and tissue rejuvenation. Recommended every 30 days until treatment is complete.
Microneedle: $
Microneedle Series (3): $$$
Microneedle w/ PRP: $$
Microneedle series (3) w/ PRP: $$$$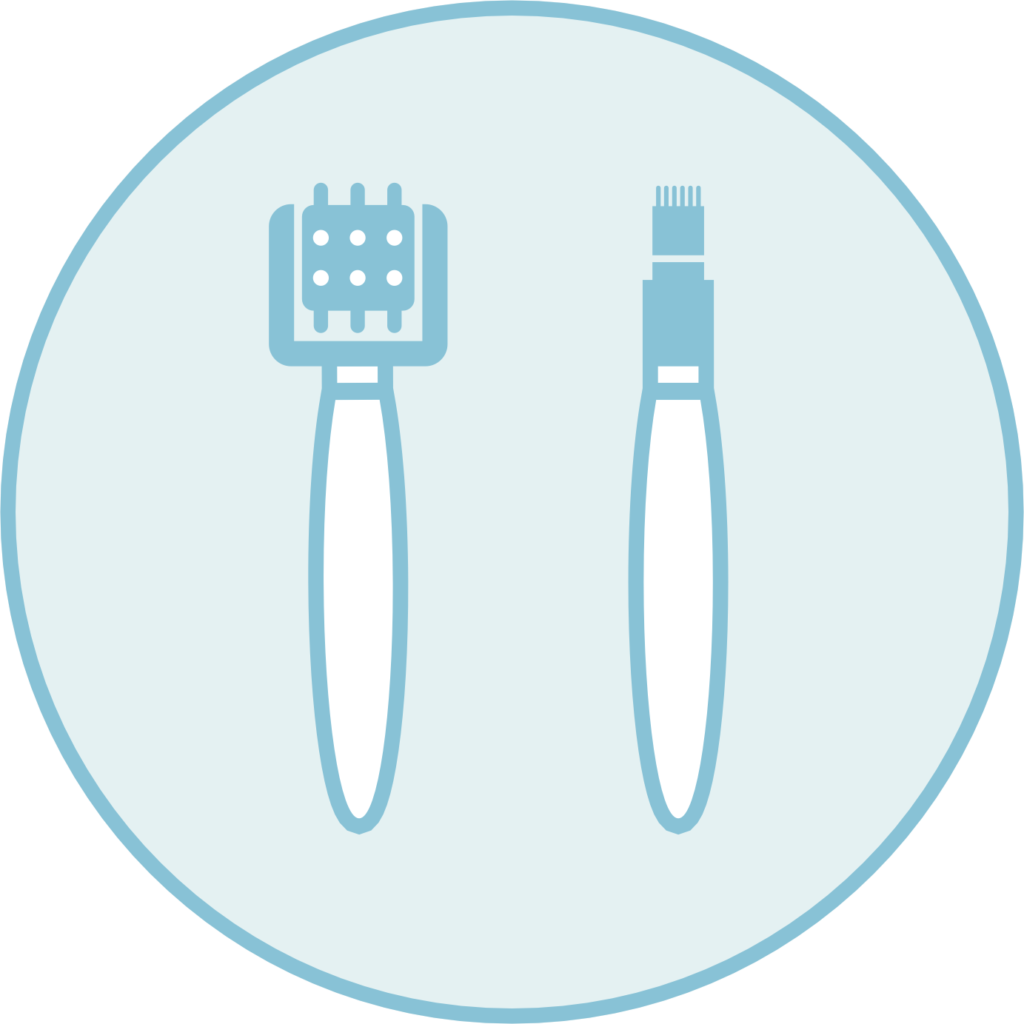 ---
Subcision
Subcision is an incisionless surgical technique that can be used to improve the appearance of depressed scars and some wrinkles. Once the skin has been adequately numbed, the subcision procedure uses a larger needle or cannula that is inserted directly beneath the scar. The needle or cannula is then used to help release fibrous tissue that connects the scar to the tissue beneath it. Subcisions can be performed as an add-on or as a stand alone treatment. Larger treatment areas may require more than a single office visit.
PRICE: $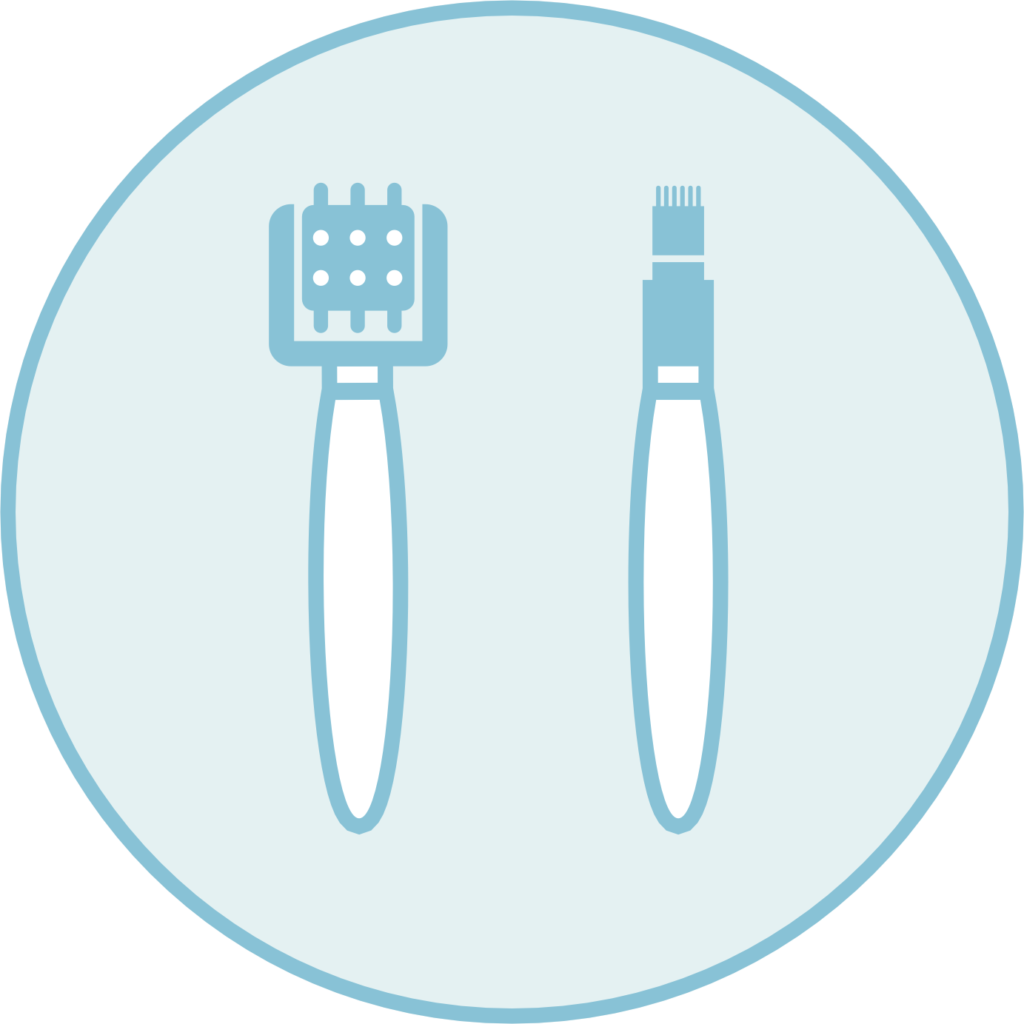 ---
PRP Dark Circle Treatment
The PRP dark circle treatment can be done as a stand-alone treatment or done as an add-on to the microneedling with PRP treatment. Using both a cannula and very tiny needles, PRP is injected at several different levels of the tissues of the area where dark circles have formed. The controlled injury caused by the direct injections triggers the healing cascade which helps to rid the area of debris that may be causing the appearance of dark circles and builds more under eye tissue. The increase in tissue width also increases the distance between the source of darkness and the visible surface of the skin under the eye thereby improving the overall appearance of under eye dark circles. For the best results, it's suggested to do a series of 3-4 treatments spaced about 4-6 weeks with maintenance of 4-6 months thereafter.
PRICE: $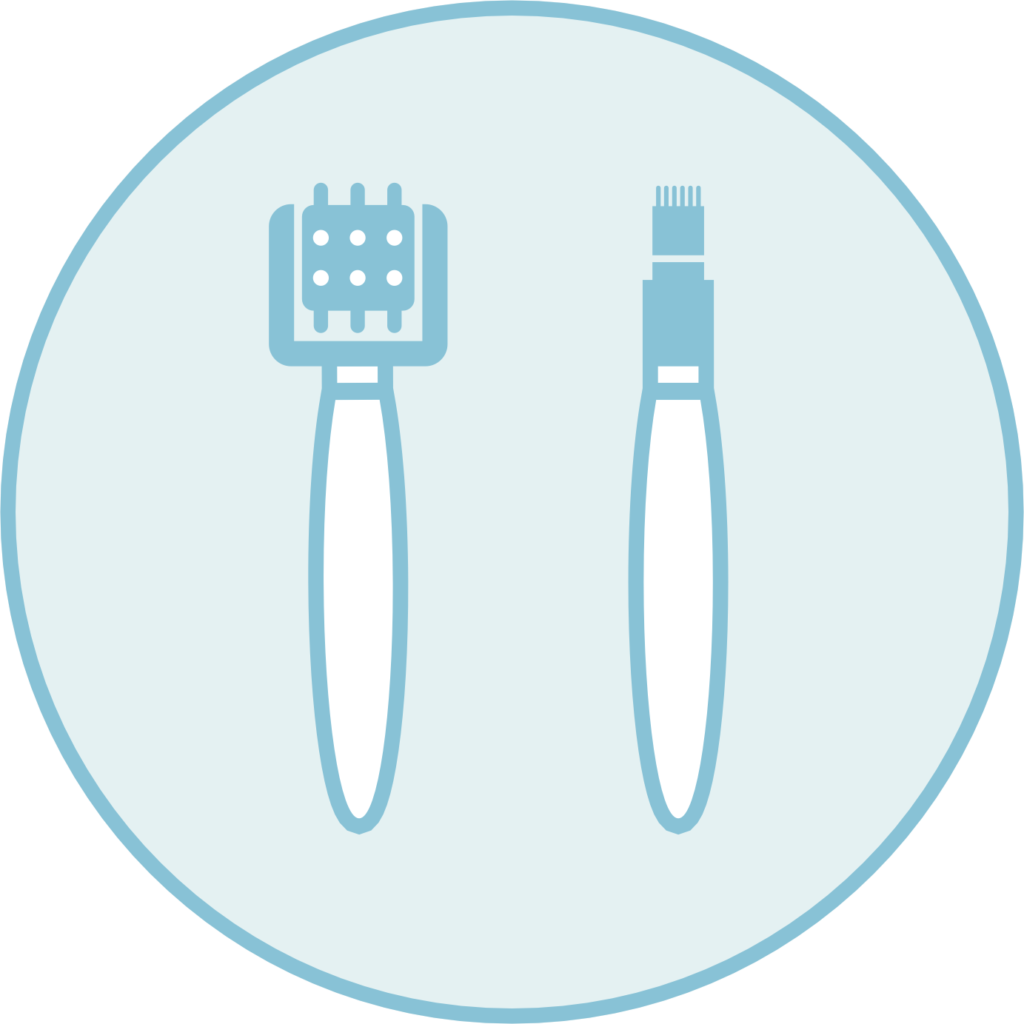 ---
Cryo for skin tags (3)
Using a pen-like handpiece outfitted with a CO2 cartridge or super cold liquid nitrogen, the skin tag is frozen. The skin tag will typically become dark and scab-like prior to falling off in about 7 to 14 days. Freezing can leave mild blisters that typically fade away very quickly. This procedure can be done on any part of the body, as needed.
PRICE: $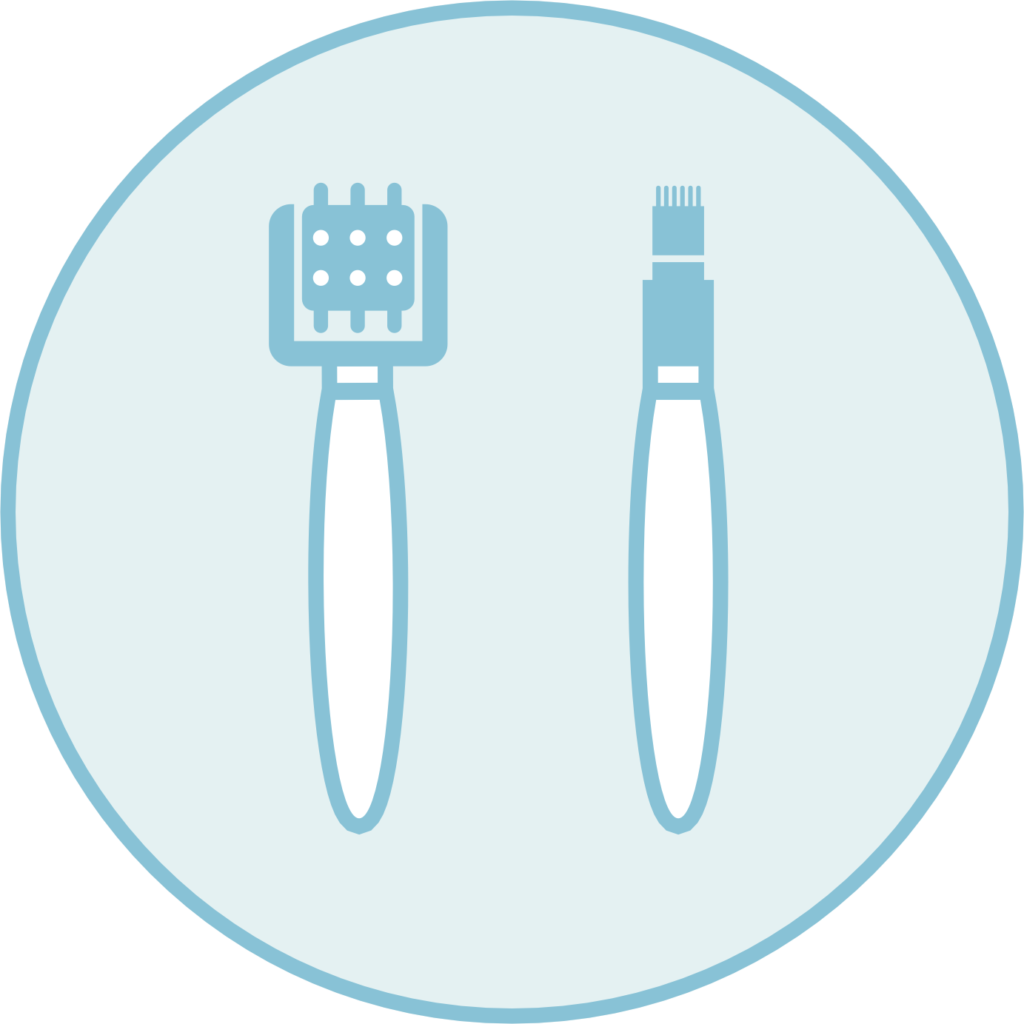 ---
Plasma for skin tags (3)
Plasma emits a tiny electrical arc when it is placed in close proximity to the skin. The plasma arc vaporizes the skin allowing lesions like skin tags and warts to be removed. This procedure can be done on any part of the body, as needed.
PRICE: $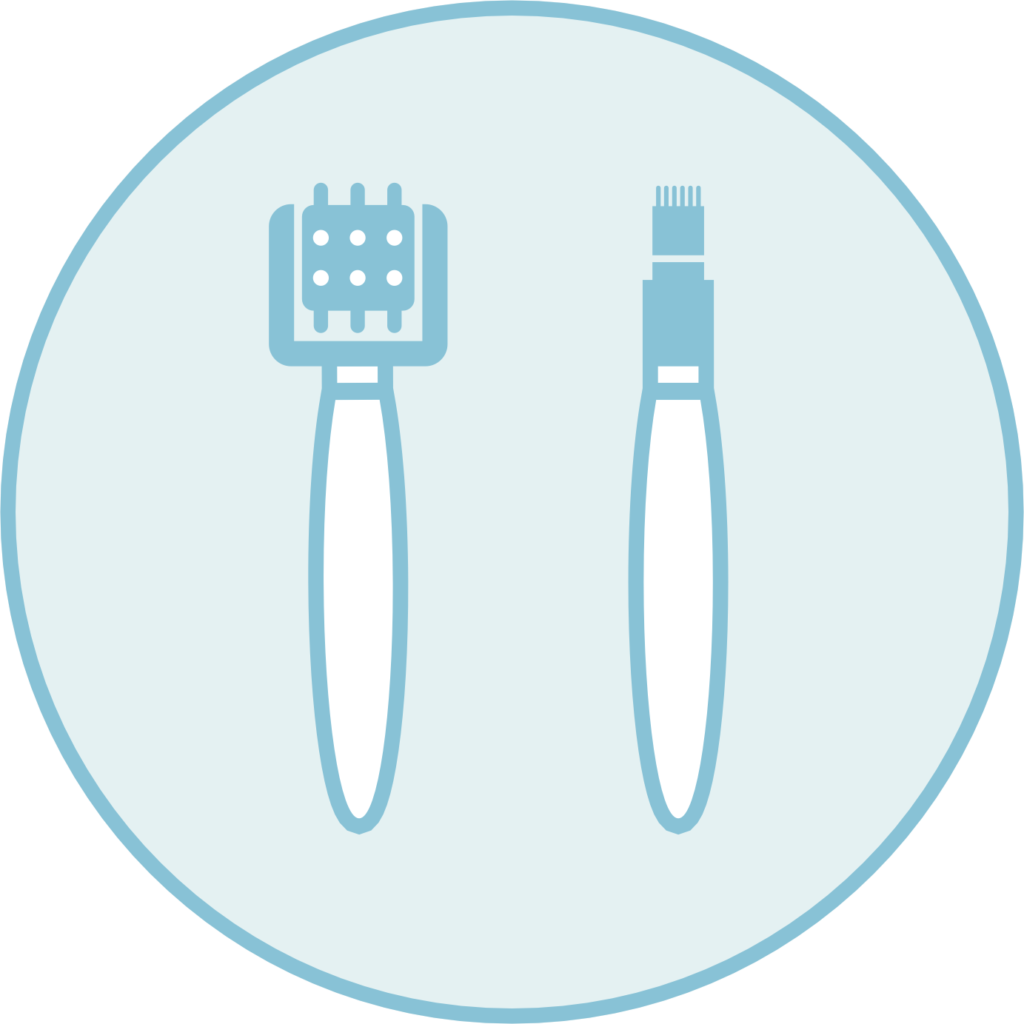 ---
Plasma skin tightening
Skin is exposed to the plasma energy and it turns from a solid form to a gas and it evaporates the excess tissue without the application of excess heat. The treatment is very superficial and helps to eliminate wrinkles and saggy skin through skin regeneration and collagen production. This procedure can be done on any part of the body, as needed.
PRICE: $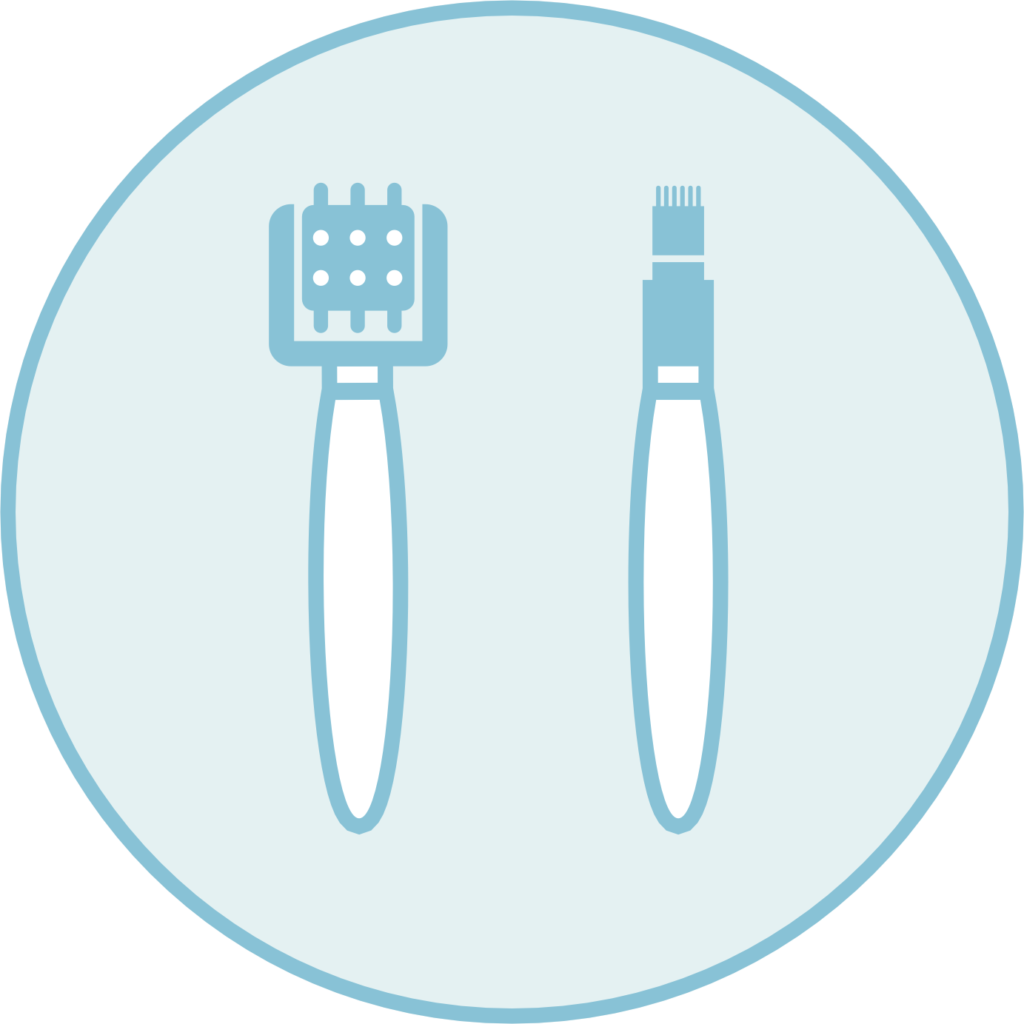 ---
HAIR RESTORATION
Male and female pattern baldness, also known as "Androgenic Alopecia", is the most common cause of hair loss. Men typically present with hairline recession at the temples and hair-loss on the upper surface of the head. Women typically present with diffuse, or scattered, thinning of the hair over the top of the scalp. People who suffer from this type of hair-loss have an underlying sensitivity to "hair follicle miniaturization" or shrinking of the hair follicle due to the presence of androgenic hormones such as dihydrotestosterone (DHT). Certain types of hair located on the scalp can be susceptible to thinning if exposed to excess levels of DHT which shrinks the follicle causing it to prematurely shed. Then, instead of normal, healthy hair re-growing in its place, a thinner, finer hair replaces it. Hair miniaturization is typically due to three factors.
Genetic Predisposition
Presence of Dihydrotestosterone
Age
Other Causes of Hair Loss
Poor nutrition is a common cause of hair thinning. Complete baldness is not common in people with nutritional deficiencies. Deficiencies in biotin, amino-acids (protein), zinc, and iron can lead to hair loss in addition to consuming a diet high in animal fat.
Stress has been shown to restrict the blood supply to capillaries which prevents oxygen and nutrients from reaching the hair follicle which can prevent hair growth. This effect is similar to having poor circulation.
Some medications can cause hair loss, especially those that affect hormone levels. These medications include contraceptive pills, some forms of hormone replacement therapy, anabolic steroids, and acne medication. Other medications which can have an effect on hair loss include those for blood pressure problems, diabetes, heart disease, and cholesterol.
Low scalp hydration, clogged follicles, dead skin congestion, & poor circulation.
Treatment Options
Keravive Scalp Treatment by HydraFacial:
Keravive is a unique, relaxing treatment designed to cleanse, exfoliate, nourish, and hydrate the scalp for healthier and fuller looking hair for all skin and hair types. HydraFacial's proprietary Vortex Technology easily dislodges and removes impurities from the scalp and hair follicle. The Keravive Peptide Complex Solution delivers a hyper-concentrated blend of biomimetic growth factors and skin proteins that hydrate and nourish the scalp.
Partial Scalp Treatment: $
Partial Series (3): $$$
Full Scalp Treatment: $$
Full Scalp Series (3): $$$$
Microinfusion with Aqua Gold:
Hair Revitalizer Serum: $$
Hair Revitalizer Serum (3): $$$
Protein Rich Plasma: $$
Protein Rich Plasma (3): $$$$$
Protein Rich Plasma (PRP) Injections:
PRP therapy has been shown to be a promising treatment option to promote hair growth. Platelet rich plasma (PRP) is a concentrated blood sample that contains high levels of platelets, growth factors, and proteins which are all critical components of tissue growth and the healing process. Growth factors derived from platelets are directly responsible for stimulating tissue regeneration and repair. When used for the purposes of hair restoration, platelets can theoretically stimulate inactive or newly implanted hair follicles into an active growth phase.
PRP Specific Growth Factors that influence hair growth include:
Platelet-Derived Growth Factor (PDGF) which promotes blood vessel growth, cell replication, and skin formation
Transforming Growth-Factor-Beta (TGF-b) which promotes the growth of the matrix between cells and increases bone metabolism
Vascular Endothelial Growth Factor (VEGF) promotes blood vessel formation
Epidermal Growth Factor (EGF) promotes cell growth and cell differentiation to be able to produced specialized tissues such as blood vessels and collagen
Fibroblast Growth Factor-2 (FGF-2) also promotes growth of specialized cells to assist with the formation of microvascular structures
Insulin Like Growth Factor (IGF) which is a regulator of normal physiology in nearly every type of cell in the body
Present in platelets are many intracellular structures such as glycogen, lysosomes and alpha granules. These granules within the PRP contain clotting and growth factors that are eventually released during the healing and repair process. During hair restoration procedures the PRP is either injected directly into the scalp, infused using mesotherapy (i.e. microinfusion with a device like the Aqua Gold), or using a microneedling handpiece.
Single Service: $$$
Series (3): $$$$$
Follow up Treatments (1): $$$
Misc. Hair Restoration Interventions:
HDPDO Thread: $ – $$$
Genetic Testing Available: Call for Pricing
Hormone Balancing Available: Consultation Required
Oral Supplements & Nutraceutical Support Options:

NutraMetrix Pure Collagen: $
NutraMetrix OPC-3 Skin, hair, & nails formula: $
Nutrafol Hair Growth Serum: $
Nutrafol Stress Adaptogen (1): $
Nutrafol Stress Adaptogen (3): $
Nutrafol Hairbiotic: $
Nutrafol Men's (1): $
Nutrafol Men's (3): $
Nutrafol Women's (1): $
Nutrafol Women's (3): $
Nutrafol Women's Balance Formula (1): $
Nutrafol Women's Balance Formula (3): $
Prescription Support Options:
FDA Approved Treatments for Hair-Loss
There are currently two treatments approved by the FDA for the treatment of miniaturized hair-follicles caused by androgenic alopecia.
Finasteride (Propecia)- The American Hair Loss Association notes finasteride is a prescription oral treatment for male pattern baldness. It reportedly reduces the active levels of DHT in your body to prevent miniaturization of hair follicles. Women should not take oral finasteride due to its risks. In addition, many men who are prescribed Finasteride to be taken orally by tablet experience significant side effects which reduce life quality. These side effects include loss of libido, erectile dysfunction, hypogonadism, gynecomastia, and sexual dysfunction.
Minoxidil- An over the counter topical treatment that has been used since the 1990's to treat baldness in men and women. It reportedly promotes new hair growth by increasing cutaneous blood flow to shrinking hair follicles. It is generally safe and can be effective by itself if used during the early onset of alopecia.
Topical minoxidil fortified with finasteride has been shown to maintain hair density after replacing oral finasteride. Finasteride works by reducing dihydrotestosterone levels, thereby inhibiting miniaturization of hair follicles in patients with androgenetic alopecia (AGA). Oral finasteride is associated with side effects such as decreased libido, sexual dysfunction, and gynecomastia. Topical finasteride can be considered for hair density maintenance after initial improvement with oral finasteride, thereby obviating the indefinite use of oral finasteride. Topical finasteride may absorb less systemically than oral finasteride, thereby reducing the side effects associated with oral finasteride.
Hair Loss:
For mild to moderate hair loss -Minoxidil 5%/Azelaic Acid 12.5% 60ml: $
For noticeable hair loss – Minoxidil 5%/Ketoconazole 2%/Azelaic Acid/12.5%/Finasteride 0.1% 60ml: $
Prevention and Restoration:
Latanoprost Topical Foam 30ml: $
Finasteride/Latanoprost Topical Foam 30ml: $
Oral Biotin/Finasteride combo (5mg/1mg): $
---
INJECTABLES
MERZ Fillers
Belotero
Belotero is an injectable hyaluronic acid filler that is used to temporarily smooth out lines and fill in folds and wrinkles. Belotero is a thinner and silkier injectable product typically used for smokers lines around the lips, under the eye, and more superficial areas of the face which may require subtle adjustments. This product is also great for lips that are smaller or lips with fragile skin. Results last from 6-12 months.
PRICE: $$
---
Radiesse
Radiesse is an injectable filler made by the company MERZ. Radiesse is composed of calcium hydroxyapatite which integrates well with the cheekbones. It can also be molded and shaped into the desired contour after injection to create a cheek lift. It is also used for correcting volume loss in the back of the hands. Unlike hyaluronic acid fillers, calcium hydroxyapatite filler products like Radiesse have been shown to build your own natural collagen. It stimulates your body's natural collagen to fill in wrinkles and develop more collagen. Some improvement can be seen immediately after a treat but full results will be more visible in about 1 to 2 weeks.
PRICE: $$

---
Juvederm Collection by Allergan
Voluma
Voluma is an injectable filler indicated for deep injection to help correct age-related volume deficit in the mid-face. This filler is approved for injection into the cheek area to gently lift the skin and restore volume that is lost from aging. Voluma is a product that can provide more lift and structure in other treatment areas as well. Other known uses for filler products that add structure like Voluma include jawline refinement and chin augmentation. Recovery time lasts from 2-4 weeks, slight bruising may occur. Result lasts from 18 months and up to 2 years.
PRICE: $$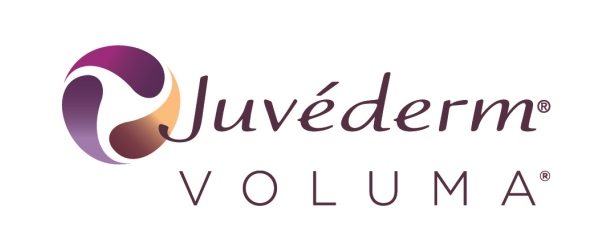 ---
Vollure
Vollure is another gel product from the Juvederm family of fillers. Vollure is injected into the mid-to-deep dermis for correction of moderate to severe facial wrinkles and folds. The typical area treated with Vollure include the nasolabial folds and smile lines. Results last up to 18 months. According to the manufacturer, Vollure is the longest-lasting filler of it's kind to treat wrinkles and lines.
PRICE: $$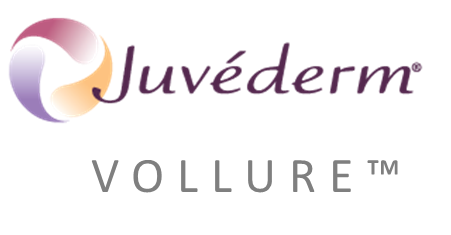 ---
Volbella
Volbella is a perfect filler for adding volume to thinner lips or to decrease fine lines in the fragile skin areas around the mouth. Recovery time within 24-48 hours. It may take up to 2 weeks to see the full results.
PRICE: $$

---
Ultra Plus XC
Ultra Plus XC is similar to Volbella, but is designed for adding more lip volume and lip plumping. This hyaluronic acid filler is also dynamic enough for use in other facial areas with moderate to severe wrinkles and lasts anywhere from 9 months to a year.
PRICE: $$

---
Ultra XC
Like Ultra Plus XC, Ultra XC also typically lasts up to 1 year. It is indicated for injection into the lips and perioral area for lip augmentation in adults over the age of 21.
PRICE: $$

---
Restylane Collection by Galderma
Lyft
Lyft is an injectable hyaluronic acid gel used to correct volume loss and treat wrinkles in the face and hands and add fullness. Lyft received FDA approval for use in the cheek area to correct age-related volume loss. Lyft provides fullness in the mid-to-lower face area and helps to reduce sagging and decrease the signs of premature aging. The result is an overall more youthful appearance.
PRICE: $$

---
Kysse
Kysse is a newer filler product on the market designed to enhance lip volume and minimize the appearance of fine lines above the mouth. Kysse is the first hyaluronic lip filler formulated with XpresHAn Technology™ which is a manufacturing process that allows the filler to integrate into the skin for a more natural expression in motion. When properly injected, Kysse creates a softer appearance and has been shown to improve the overall lip texture.
PRICE: $$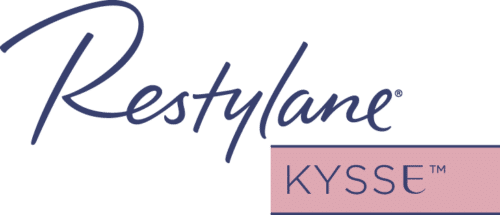 ---
Defyne
Restylane Defyne can treat moderate to severe deep facial wrinkles and folds. Defyne is another injectable hyaluronic acid filler manufactured with XpresHAn Technology™ which aids in emphasizing smoother and more natural-looking results for the face. According to the manufacturer, results have been shown to last up to 1 year.
PRICE: $$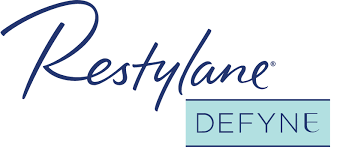 ---
Refyne
Refyne is another injectable hyaluronic acid gel from the Restylane family of filler used to correct deep facial wrinkles and folds. Like Defyne, the Restylane Refyne is another hyaluronic acid filler manufactured by Galderma with XpresHAn Technology™ allowing for a more natural-looking result when your goal is to add soft volume to the lips. But, Refyne is versatile enough to use in other areas of the face as well.
PRICE: $$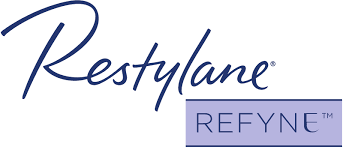 ---
Restylane-L
Restylane classic is FDA-approved for the treatment of moderate to severe facial wrinkles and folds, such as the lines from your nose to the corners of your mouth (nasolabial folds). Restylane is also the first FDA-approved dermal filler for lip enhancement. Restylane-L is the same classic filler product with the addition of lidocaine for added comfort. Restylane-L is a very dynamic product that can be used in various areas to help and volume and or definition.
PRICE: $$

---
Restylane Silk
Restylane Silk is intended to enhance the shape and volume of the in addition to reducing fine lines around the mouth often referred to as smoker's lines. The original or Restylane formula can be used to enhance lip volume as well but, Restylane Silk is FDA-approved for this purpose, and the unique particle gel composition typically provides the most natural looking and smoothest results possible.
PRICE: $$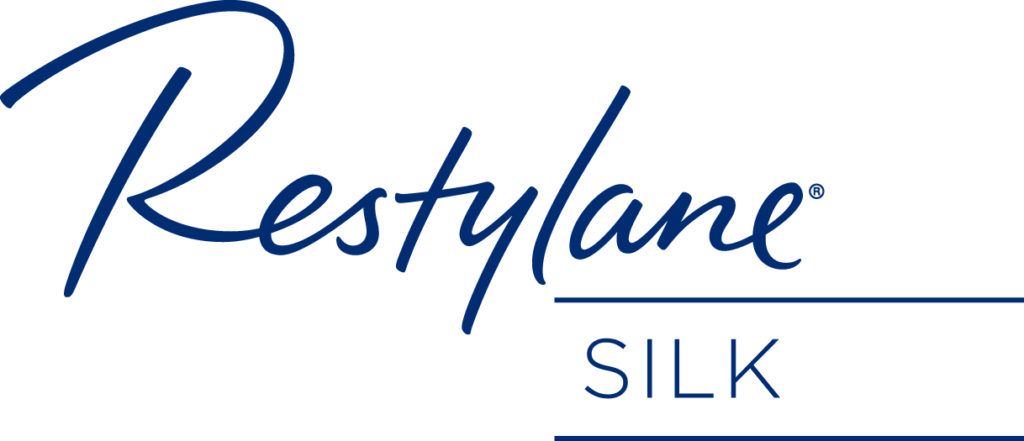 ---
Revanesse Collection by Prollinium
Versa+
An injectable hyaluronic acid dermal filler indicated for injection into the mid to deep dermis to correct the appearance of facial wrinkles and creases in patients 22 years of age or older. Results last an average of 9 months and up to 1 year.
PRICE: $

---
Lips+
Lips+ by Revanesse is an FDA approved hyaluronic acid dermal filler that can be used for lip augmentation in patients 22 years or older. On average, 98% of patients treated with Lips+ reported minimal or no swelling after their first treatment.
PRICE: $

---
Miscellaneous
Hylenex
Hylenex (Hyaluronidase Human Injection) is often used to increase the absorption of other injected drugs like hyaluronic acid fillers. Hylenex works very quickly in dissolving most unwanted fillers and can be administered in case of emergency.
PRICE: $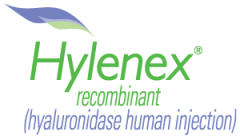 ---
Kenalog
Kenalog (triamcinolone acetonide) is an injectable corticosteroid often used to treat tendonitis, joint pain, raised scars, or as a direct intralesional injection to decrease inflammation. Kenalog is known to reduce symptoms such as pain and swelling.
PRICE: $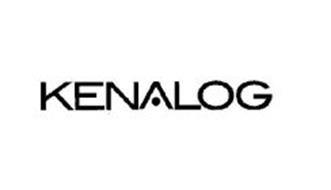 ---
Kybella
Kybella is an injectable Allergan product that is used to treat submental fat typically referred to as the "the double chin treatment." Kybella is synthetic deoxycholic acid which is a naturally occurring molecule in the body that aids in the breakdown and absorption of fat. When injected into the fat beneath the skin, fat cells are destroyed, resulting in the reduction of fullness under the chin. Once destroyed, cells can no longer accumulate in the treated area. Therefore, further treatment is not expected once you reach your desired goal. A 30 minute pre-procedural numbing is recommended prior to the treatment which takes about 15-20 minutes. Most patients require 2 to 4 vials per treatment. Treatments are performed at least 1 month apart. The number of treatments needed vary from patient to patient but on average, 3 and up to a maximum of 6 treatments may be required.
PRICE: $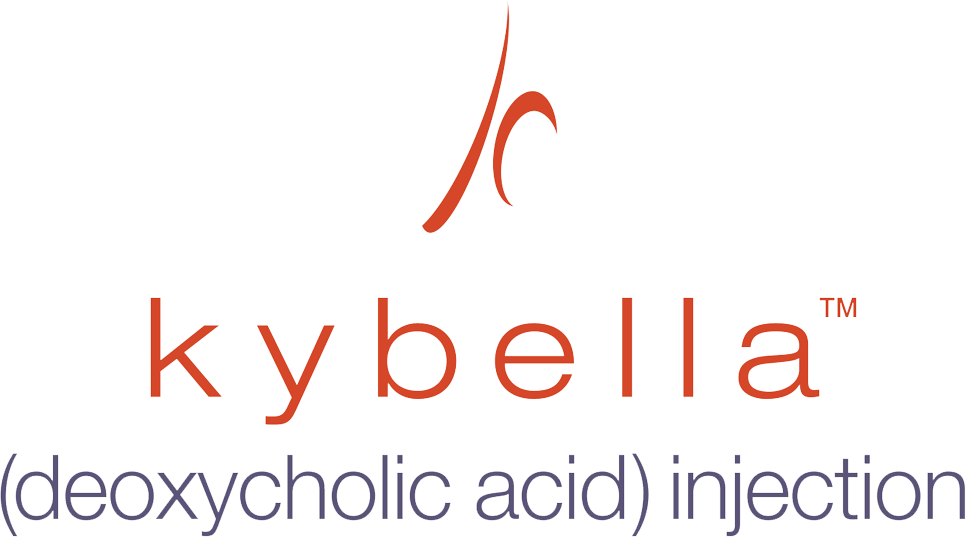 ---
Sclerotherapy
Sclerotherapy is a non-surgical procedure where medicine is injected into the blood vessels or lymph vessels to cause them to shrink. After treatments, some bruising, swelling, discomfort, discoloration may occur. Results last about 3 to 6 months.
PRICE: $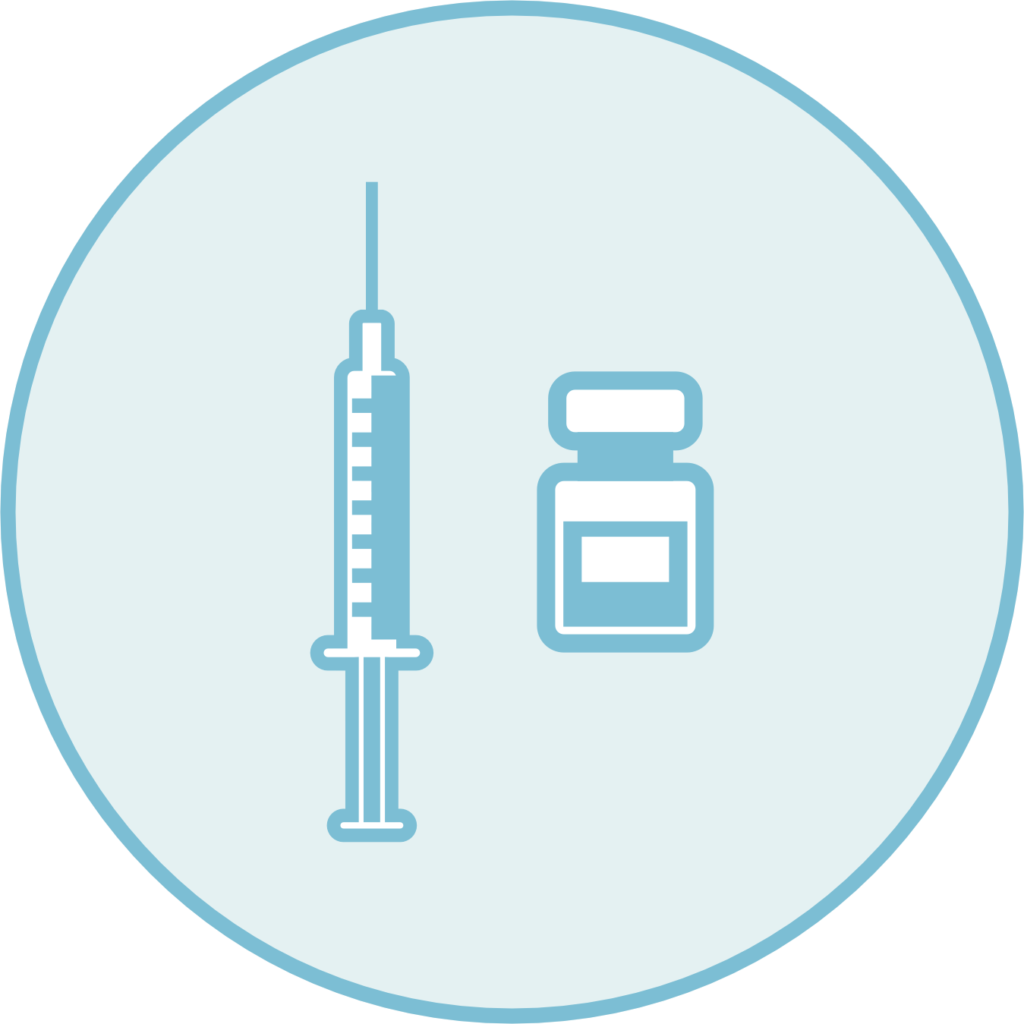 ---
Sculptra
Sculptra is an FDA-approved injectable poly-L-lactic acid product manufactured by Galderma. Sculptra is designed to stimulate your skin's natural collagen production and helps revitalize the skin's inner structure and volume. On average, a series of 3 treatments over the course of three or four months is necessary for optimal outcomes. Results can last up to 2 years.
PRICE: $$$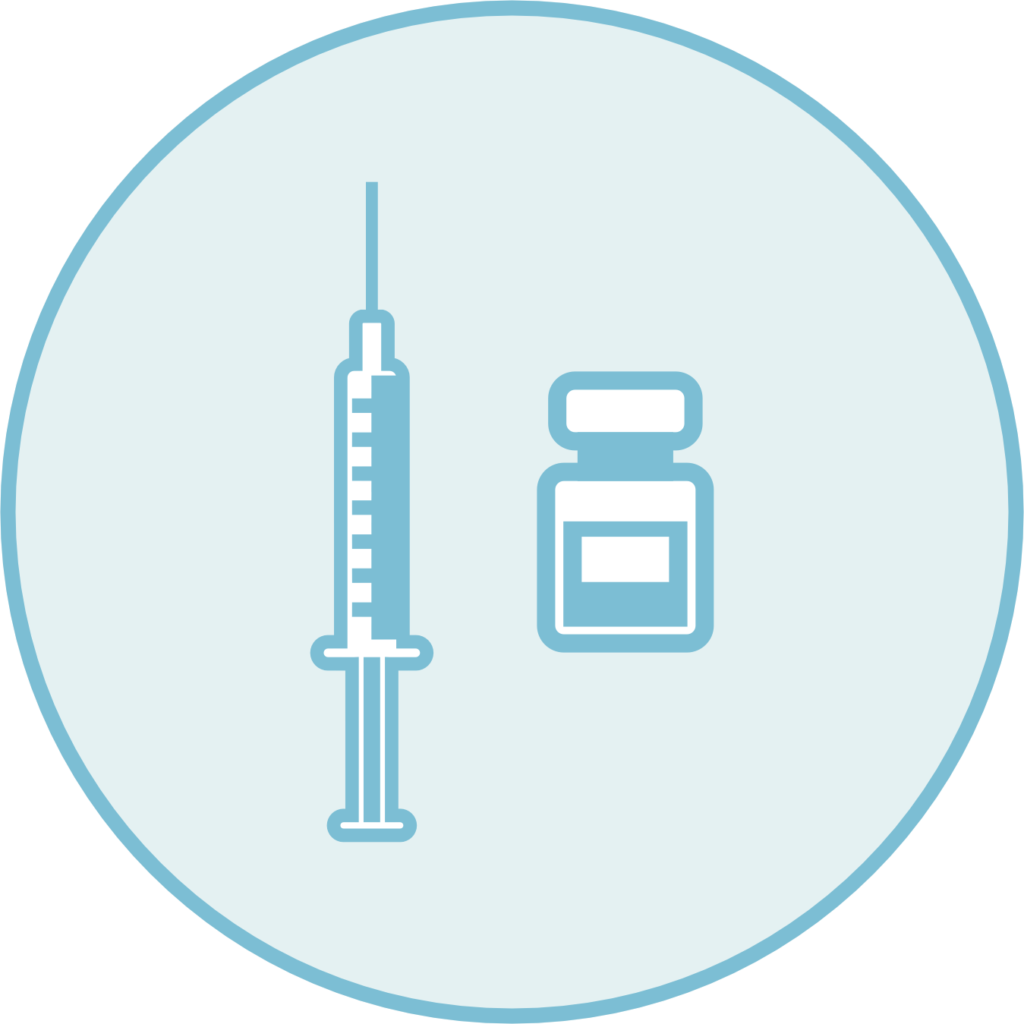 ---
NEUROTOXINS
Botox
Botox is a prescription medicine that is injected into your muscles to temporarily improve the look of severe forehead lines, crow's feet, and frown lines between the eyebrows in adults. lasts 3-4 months.
PRICE: $

---
Xeomin
Xeomin is prescription medicine that is injected into your muscles to temporarily improve the look of severe forehead lines, crow's feet, and frown lines between the eyebrows in adults. Shown to have a quicker onset and last longer. Also
PRICE: $

---
Dysport
Neurotoxins are prescription medicines that are injected into your various muscles that cause temporary weakening or paralysis of the target muscle group. Injectable neurotoxins are often used in cosmetic procedures to help smooth wrinkles and improve one's appearance.
PRICE: $

Average number of Botox or Xeomin units needed to treat specific areas:
Forehead: 20 units
Glabellar (frown lines between brows): 20 units
Crow's Feet (corners of the eyes): 24 units
Bunny lines (nose wrinkling): 8 to 12 units
Gummy Smile: 8 units
Lip Flip: 8 to 20 units
Marionettes (down -turned corners of the mouth): 8 to 12 units
Masseter Muscle: 16 to 24 units
Chin Dimples: 4 to 8 units
Average number of Dysport units needed to treat specific areas:
Forehead: 50 units
Glabellar (frown lines between brows): 30 to 50 units
Crow's Feet (corners of the eyes): 60 units
Bunny lines (nose crinkling): 20 to 30 units
Gummy Smile: 20 units
Lip Flip: 10 to 20 units
Marionettes (down -turned corners of the mouth): 20 to 30 units
Masseter Muscle: 100 or more units
Chin Dimples: 10 to 40 units
---
Thread-Lift with HDPDO Threads
Cosmetic thread lifts are a revolutionary new treatment in the world of aesthetics. Yet, Polydioxanone (PDO) threads themselves have been used safely for decades in various medical procedures including suturing incisions. Once the PDO threads are inserted in the treatment area, the presence of the threads triggers cells called fibroblasts to produce more collagen. Thread-lift treatment results are immediate and will continue to improve over time. A process of natural protein synthesis typically after about 10-14 days. The thread itself is completely biodegradable and dissolves within 12 weeks. The long-term results will peak at around 6 months and can potentially last for up to 2 years as your own body continues to produce collagen, elastin, and hyaluronic acid. This is a very versatile treatment which can be used in any part of the face, neck, and other areas of the body.
What to expect:
It may take 2 weeks or longer for the treatment effect to be noticeable.
Bruising and swelling and sometimes redness is normal and expected. Bruising can be treated with both oral Arnica and topical arnica.
Puckering, asymmetry, and irregularity of the tissues is common and will resolve.
Discomfort at the insertion site(s) is normal. Ice the area but avoid analgesics such as Ibuprofen, Aspirin, and naproxen sodium for 48 to 72 hours.
What you need to do:
If you see any irregularity or puckering of the skin of the treated areas, you may gently massage those areas by applying a small amount of moisturizer and massaging in circular motions. You may repeat this 3 to 5 times a day.
If any of the threads are exposed or start to extrude, you can either snip the thread flush to your skin or gently pull on the thread to try to remove it completely. The thread can be easily replaced at your follow up visit.
Avoid exercise for 24 hours unless you are told otherwise by your clinician
Thread-Lift Pricing:
Hair Growth: $$$
Forehead Wrinkles: $$$
Frown Line: $$
Eyebrow lifting: $$$$$
Crow's Feet: $$$
Tear Trough: $$$
Nasolabial line: $$$$$
Cheek Wrinkles: $$$
Mandibular Edge Redefining: $$$$
J lift: $$$$$
Bucal Line: $$$
Earlobe Lines: $$$
Bunny Nasal lines: $$$
Lip Flip: $
Smoker's line: $$$$
Lip Sculpture: $$$
Happy Lips: $$$$$
Marionette line: $$$
Chin: $$$
Neck fine Line: $$$$$
Platysma Band: $$$$$
Décolleté Wrinkles: $$$$$
Loose Underarm Lift: $$$$$
Breast Skin Firming: $$$$$
Hand Revitalization: $$$$$
Stretch Mark Prevention: $$$$
Labia Sculpture: $$$$
Buttock Skin Firming: $$$$$
Inner Thigh Sculpture: $$$$$
Knee Wrinkles: $$$$$
Foot Rejuvenation: $$$$$
Nose Rejuvenation: $$$