In the realm of skincare, innovations constantly emerge, promising us clearer, more radiant skin. One such innovation that has taken the beauty world by storm is electronic cleansing facial brushes. These high-tech devices offer a deep, invigorating cleanse, leaving your skin refreshed and rejuvenated. However, before you dive into the world of electronic facial cleansing brushes, there are some vital aspects to consider.
Understanding Electronic Cleansing Facial Brushes:
Electronic cleansing facial brushes are designed to revolutionize your skincare routine. These devices employ gentle vibrations and rotating brush heads to cleanse your skin thoroughly. By removing impurities, unclogging pores, and exfoliating dead skin cells, they enhance your skin's texture and promote a healthy, glowing complexion.
What You Should Know Before You Invest:
1. Skin Type Matters: Consider your skin type before choosing a brush. Some brushes are designed for sensitive skin, while others cater to oily or acne-prone skin.
2. Brush Head Variety: Different brushes come with various brush heads for specific purposes, such as exfoliation or deep cleansing. Make sure the brush you choose offers the right head for your skin's needs.
3. Adjustable Settings: Look for brushes with adjustable speed settings. This feature allows you to customize the intensity of the cleanse, ensuring a comfortable experience.
4. Waterproof Design: Opt for brushes that are waterproof, so you can use them in the shower without worry.
5. Battery Life: Consider the battery life of the device. A long-lasting battery ensures that your brush is always ready for use.
Rating the Top Electronic Facial Cleansing Brushes:
1. Foreo Luna 3: Known for its silicone bristles and app-connected features, the Foreo Luna 3 offers a customizable cleansing experience suitable for all skin types.
2. Clarisonic Mia Smart: This versatile device not only cleanses but also offers anti-aging benefits with compatible attachments. It's a favorite for its ability to cater to various skincare needs.
3. Philips VisaPure Advanced: Equipped with rotation and vibration technology, this brush provides a deep cleanse while remaining gentle on the skin. It's particularly effective in removing makeup residues.
4. Olay ProX Advanced Cleansing System: A budget-friendly option that doesn't compromise on quality. This brush offers effective cleansing and exfoliation, making it an excellent choice for beginners.
5. Silk'n Fresh: This brush combines sonic vibrations and silicone touchpoints to deliver a thorough cleanse. Its compact design and travel-friendly features make it convenient for those on the go.
Investing in an electronic cleansing facial brush can elevate your skincare routine, providing a spa-like experience in the comfort of your home. By understanding your skin's needs and choosing a brush tailored to those requirements, you can embark on a journey to healthier, clearer skin. Consider the options available, weigh the features that matter most to you, and get ready to unveil a refreshed, glowing complexion with the magic of electronic facial cleansing brushes.
---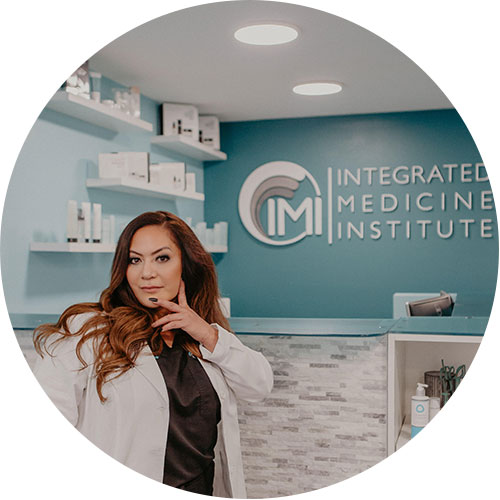 Dr. Joanna Smith, DNP, MSN, RN, MBA, SSGB, RT, LE, CLT
President & CEO
Integrated Medicine Institute, Inc.